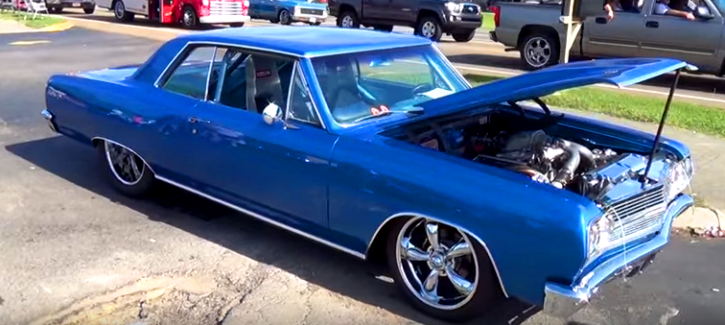 Smokin' Hot Twin Turbocharged '65 Chevelle SS!
It is hard to define whether this "IKE's Rod Shop" custom Chevy Chevelle is a Pro Street or a Pro Touring built, but either way it is one extremely well executed muscle car that certainly stands out with its killer overall appearance.
The paint job and body work are as close to perfect as it gets, the stance is awesome and the huge custom chrome wheels nicely complete the Pro touring exterior of this 1965 Chevrolet Malibu SS.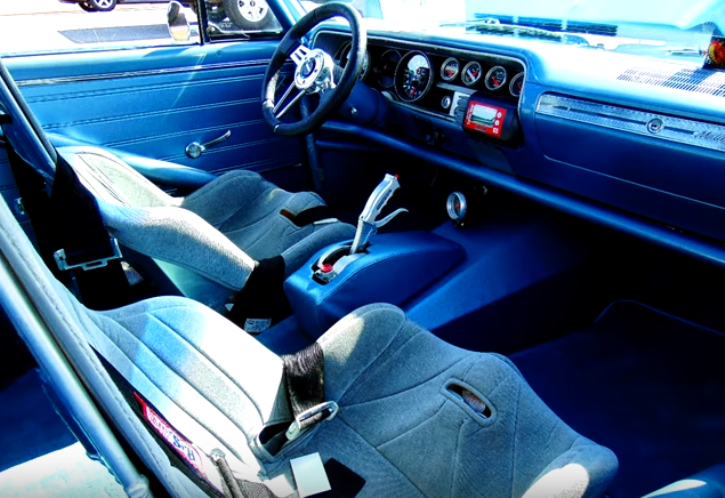 Inside this Chevy is also finished in Blue, equipped with cool racing seats & roll cage nicely complimenting the Pro Street side of it giving us a clue that is all business.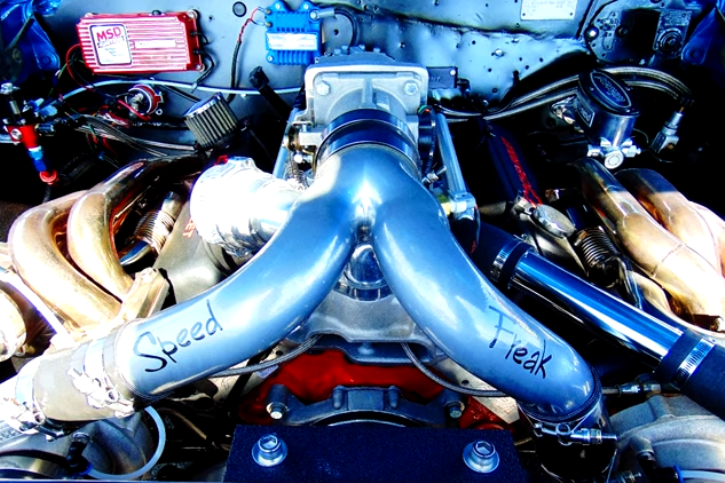 The engine compartment definitely is the hottest part of this custom built Chevelle SS. With all the supercharged muscle cars we are used to see, this Twin Turbo Small Block V8 fitted under the hood looks way cooler and pushes over 900 horses controlled by a Turbo 400 Transmission.
Check out Scottie's video from Pigeon Forge Rod Run to see more of this beauty!
---
Did You See the Menacing 1970 Chevy "Delirious" Camaro Buid Yet?
---
---

---