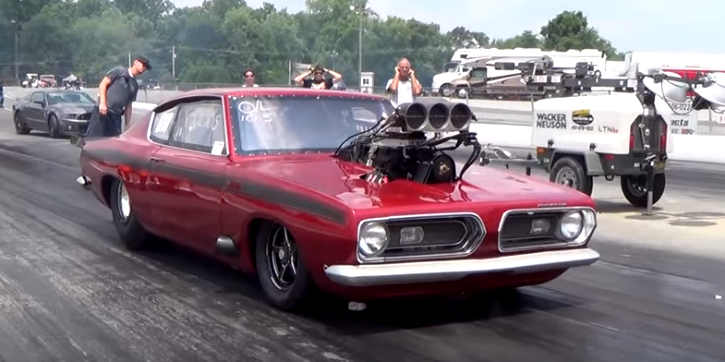 Bad & Blown Plymouth HEMI Barracuda!
If you are into big bad fire breathing old school Mopar muscle cars and love watching awesome drag racing videos, then this Sinister Blown Plymouth Barracuda drag car packing a monstrous HEMI V8 motor under the hood will put a big smile on your face when you see it doing crazy runs at the strip.
Check it out and don't forget to smack the Share button!