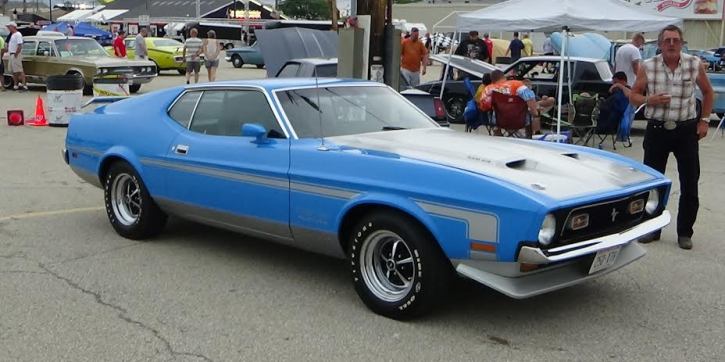 Muscle Cars Running Away From a Storm!
While my man Tom Eighty is hunting for the hottest muscle cars during the 2015 Car Craft Summer Nationals that took place in Milwaukee, Wisconsin a very large and fast moving storm approached the area and all hot rods started stacking up to get out of there and try beating the storm. So Tom starts doing what he does best…rolling the video camera catching a really good line up of all muscle cars and hot rods.
Check out the video. Watch, Enjoy & Share!