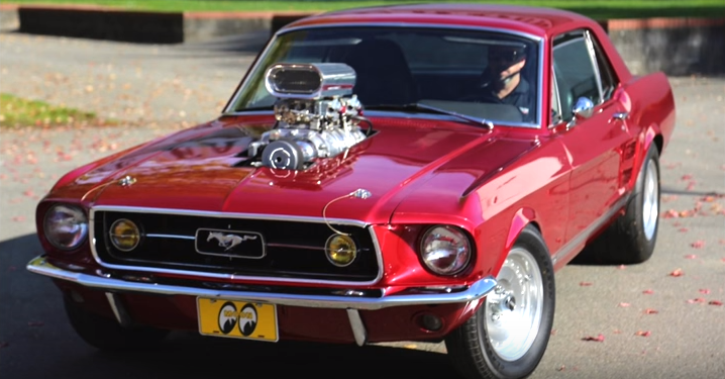 Bad to the Bone Supercharged '67 Mustang!
When you look at this 1967 Ford Mustang from the back it doesn't seems to be more than a sweet little Red coupe, but once you go around and see the Weld racing wheels and then the supercharger coming off the hood you start to realize this is one true fire breathing machine.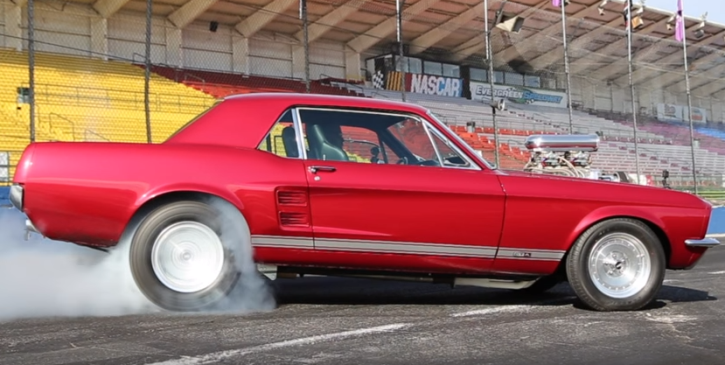 Packing a real deal 427 cubic inch V8 dressed with all the goodies this Supercharged 1967 Mustang Coupe is a very well executed boulevard car, which turns the heads while cruising down the street, easily would win trophies at car shows and of course brings some serious action on the race track.
So what does a cool 1967 Ford Mustang like this one need…a burnout video. Enjoy!