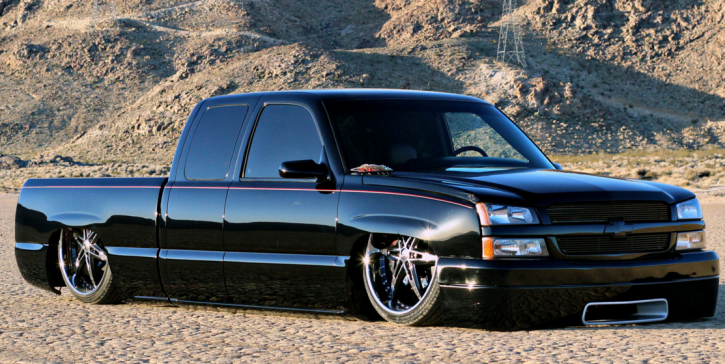 Doug Johnson's Custom 1999 Silverado!
This custom built 1999 Chevy Silverado is a full-sized pickup, and what a workhorse it is! The Chevy Silverado was launched just when truck sales were enjoying their days of glory in 1998. It remains a clear favorite in the light-duty pickup truck department years later, coming only second to the Ford F-series when it comes to sales.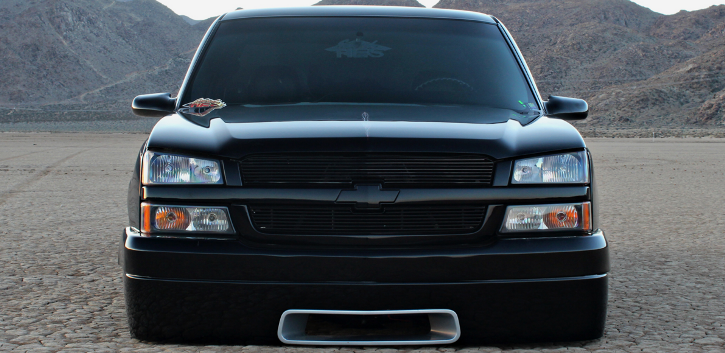 This ground-hugging bagged Chevy Silverado has its front bumper smoothed out and fitted in and features a custom valance that has a handmade air inlet. The bed has a Grant Kustoms roll pan for the base, customized with the rear end pushed forward and 4 inches taken off the top rails, almost as if it were one of those custom sedans. The bed is raised while the corners have been smoothed out slickly. The inlay stainless trips on the custom wooden bed floor to add to its classic appeal.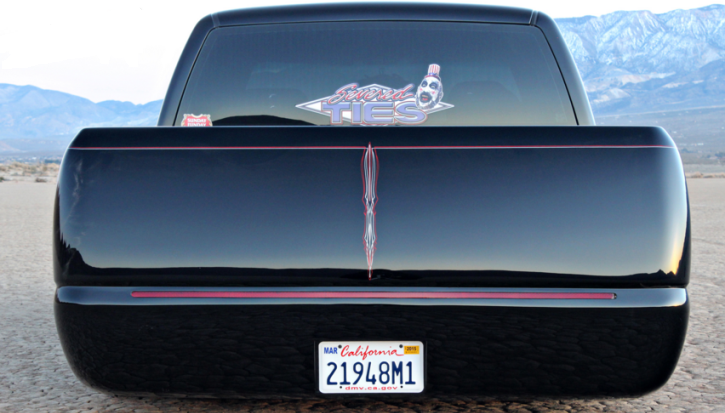 This Chevy pickup truck is powered by a nicely detailed 5.7 liter V8 engine. The hydro-form technology engineered frame in the modified Chevy Silverado allows for greater strength in a lighter build. The Chevy truck uses an Ekstensive Metalworks kit and Slam Specialties airbags duo so that the wheels can appreciate full-turning capabilities. Engine-driven compressors supply to the hard-lined air system. The racy under-slung chassis allows the 26×10 inch wheels that are swaddled in 295/35 Pirelli tires to fit, glinting with pride every time they catch the sunlight.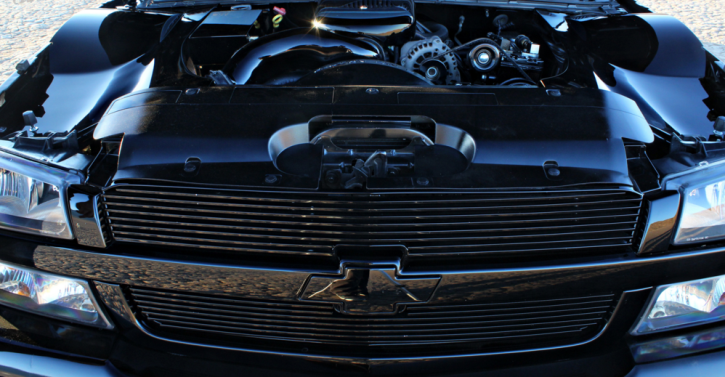 Image Source: SlamDmag.com
The sleek looks of the Chevy Silverado black onyx is known to draw many head as it storms through highways. Paired with the perfect paint job that uses the PPG black, this Chevy is as black as it gets! Check out GrinderTV's video. Watch, Enjoy & Share!