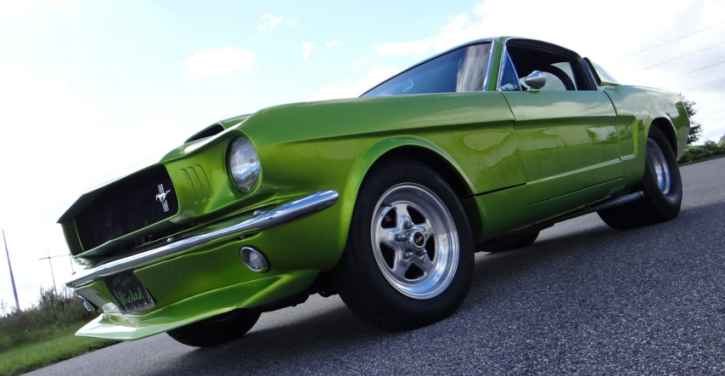 Wicked 1965 Ford Mustang Pro Street Build!
The Ford Mustang Fastback which was introduced in 1964, became a very popular design, with the short deck and long hood instantly winning the hearts and minds of car enthusiasts and competitors. With every consecutive redesign, the Ford Mustang Fastback has improvements in engine power and overall dimensions, making itself one of the most recognizable muscle cars in history.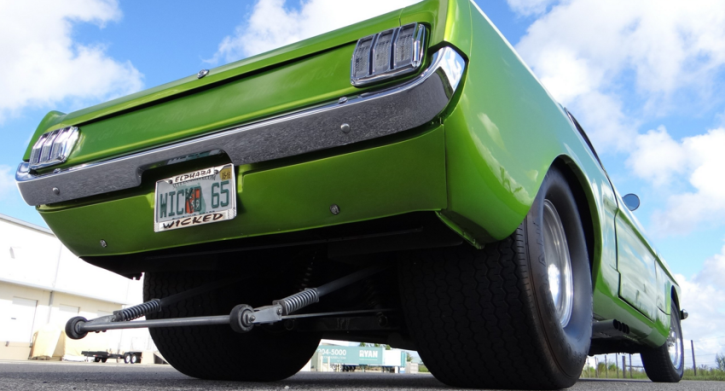 This Custom 1965 Mustang Fastback features the best engine parts that modern technology has to offer, including TRW forged pistons, Hooker Headers, B&M Supercharger, General Kinetics Cam, hand built Zoomies exhaust, Comp Cams Roller Rockers and a Holley 750 CFM. To make this 1965 Mustang Boss 302 V8 engine give even more power, it stores a 150 shot of nitrous oxide with Methanol/Water injection secondaries. This Pro Street 1965 Mustang comes equipped with Ford's C4, 3-speed automatic transmission, making it quick and easy to drive.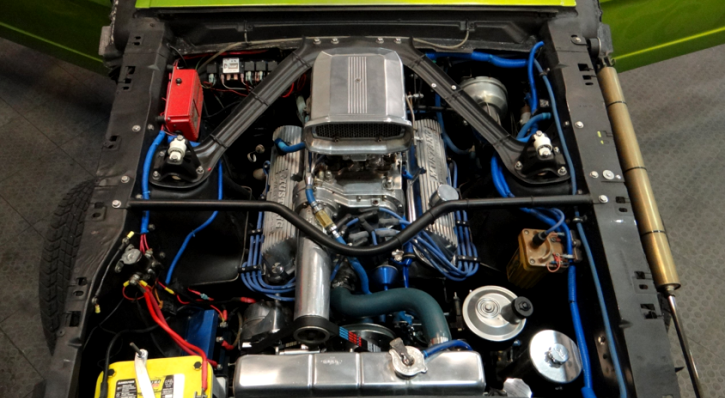 All four wheels of this heavily modified 1965 Ford Mustang are fitted with Grenada disk brakes, dual master cylinder and an SSBC Booster, giving the vehicle the ability to stop as quickly as possible. The hood of the nitrous 1965 Mustang Fastback is opened by activating a pneumatic cylinder from inside the car and it folds forward, giving you plenty of room to make adjustments. The door handles are shaved while the tail-lights are modified to LED sequential lights. The interiors are designed with a theme of lime green on black, accentuated by the use of LED lights under the dash, with added pony style seat backs.
See the video filmed at the Gateway Classic Cars show room. Watch, Enjoy & Share!
[sdonations]1[/sdonations]