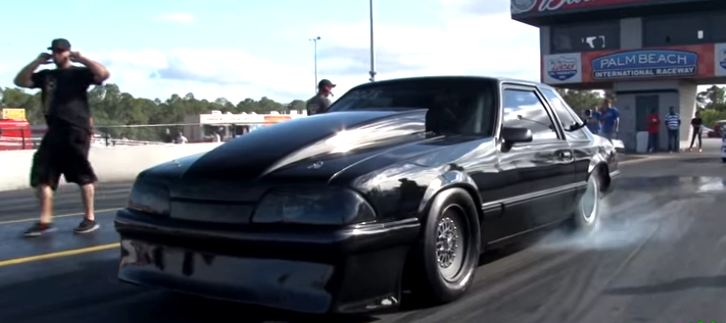 7 Sec Fox Body Mustang from TD Autowerkes!
Although the Fox Body Mustangs are not everyone's favorite if you love drag racing you gotta see this brutal turbocharged Ford Mustang in action. After crashing into the wall with about 160 mph few years ago the original TD Autowerkes Mustang project was rebuilt to conquer the drag racing events again.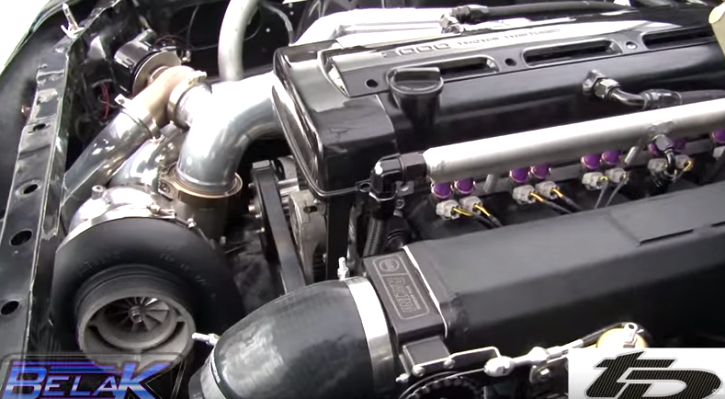 The current set up of this beast is quite different, but very impressive and features: 2JZ with 88mm Garret turbo and Powerglide transmision pushing 1300 horsepower at 39psi. Check out this clean TD Autowerkes/Toyo Works Fox Body Mustang build making some steam at the track.
Watch, Enjoy & Share!
More Drag Racing on Hot Cars: Monster OBT Ford Mustang Shelby GT903 in Action
[sdonations]1[/sdonations]