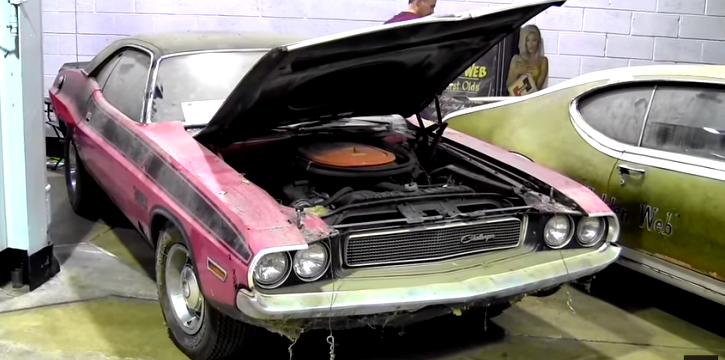 Panther Pink Barn Find 1970 Challenger T/A!
The 1970 Dodge Challenger is one of the most eye catching and iconic muscle cars, making an appearance in hundreds of movies, serials and music videos through the ages. The rare 1970 Dodge Challenger T/A is a muscle car version of Dodge's first sports car to compete at the Trans American Sedan Championship, back in 1970. The street-legal 1970 dodge challenger version was wider than the competition model and carried a powerful 340 V8 engine, one of the best models available at the time.
This Panther Pink 1970 Challenger has an original 340 cubic inch engine, which is rated officially at 290 horsepower. However, with a six-pack carburetor, three two-barrel Holleys on the Edelbrock aluminum intake manifold and a variety of other internal improvements, the true output came up to 350 hp.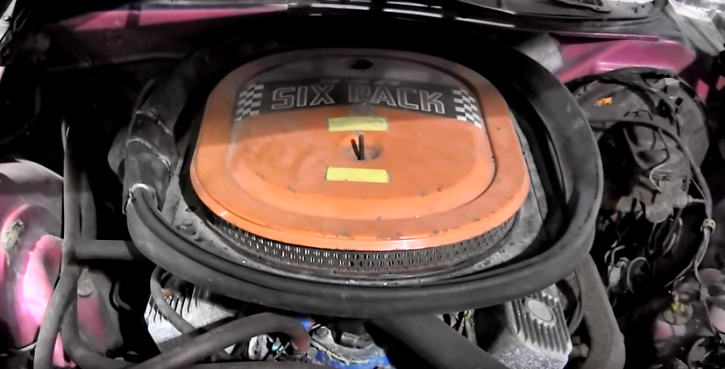 This Dodge Challenger T/A, were sold only between March and May 1970. Apart from the high performance 340 engine, it came standard with a four-speed transmission, 15-inch wheels, side-exit exhaust, rear spoiler and a fiberglass hood. The Panther Pink color was available for 1970 Dodge Challengers only after February 24, 1970, making it one of the rare colors that the vehicle was seen in.
This barn find 1970 Challenger T/A features aggressive styling with thick side stripes, meaty rear tires, black ducktail spoiler and bold graphics giving the vehicle it's menacing stance. The increased camber of the rear springs, front disc brakes and power steering contributes to the performance and handling of the Trans Am 1970 Dodge Challenger.
Check out the video. Watch, Enjoy & Share!