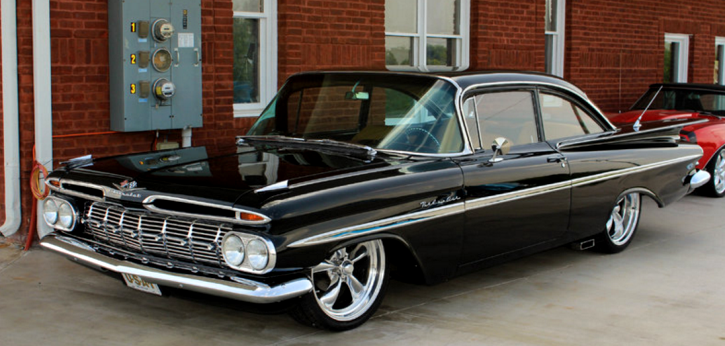 Slick Custom Built '59 Chevy Bel Air!
The 1959 Chevrolet Bel Air revolutionized car design when it first released. The entire design, right from the headlights which are placed high enough from the ground to just qualify as legal, to the horizontal, wing-shaped tail-fins, was unlike anything which was ever seen on the road before. With the Bel Air, Chevrolet proved itself to be one of the pioneers in car design.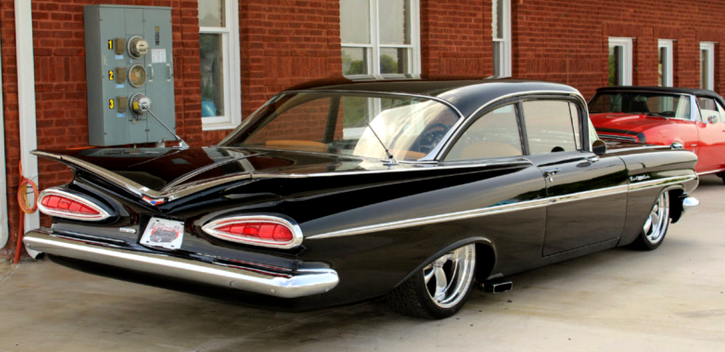 This fully custom 1959 Bel Air builds upon the iconic reputation of the original model to create a modern masterpiece. The entire vehicle is painted in pitch black, making the chrome bumpers, chrome side mirrors, chrome body side moldings, rims, and other accessories stand out. The back of this 1959 Chevy Restomod retains its classic cat-eye taillights accentuated by the iconic tailfins and the fully chrome back bumper.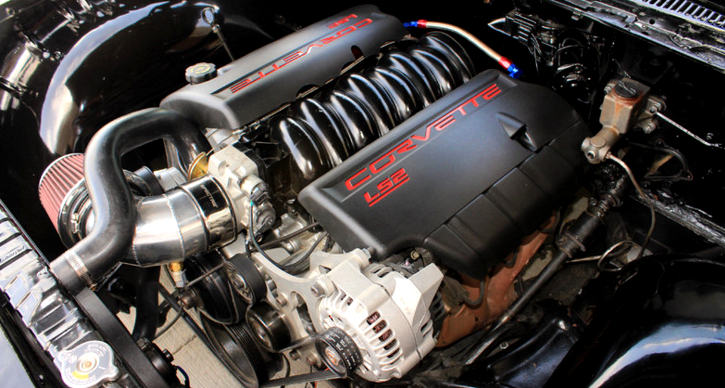 To give this work of art some power, it is fitted with a Chevrolet LS series, 350 V8 engine, which were famous for its reliability and high performance. When coupled with an Overdrive transmission system, the LS powered 1959 Chevrolet Bel Air becomes the perfect cruise vehicle.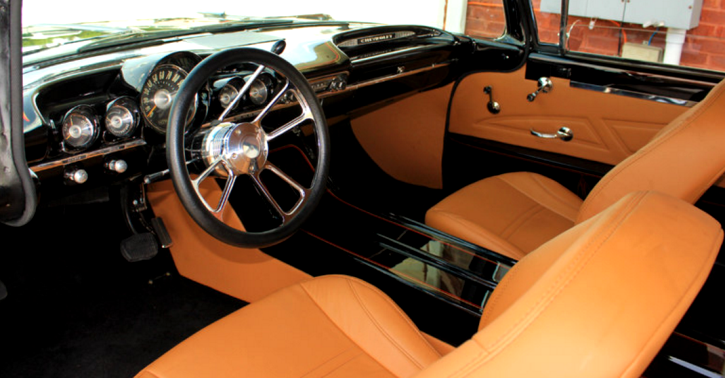 This custom built Chevrolet Bel Air features some really nice interior upgrades as well. The interiors are designed to match the vintage black theme of the exterior. Custom console and door panels are all crafted in tan leather with a black trim. The dashboard bears a lot of resemblance with the stock one, complete with all the original gauges and radio.
Check out the video brought to you by Smoky Mountain Traders. Watch, Enjoy & Share!
[sdonations]1[/sdonations]