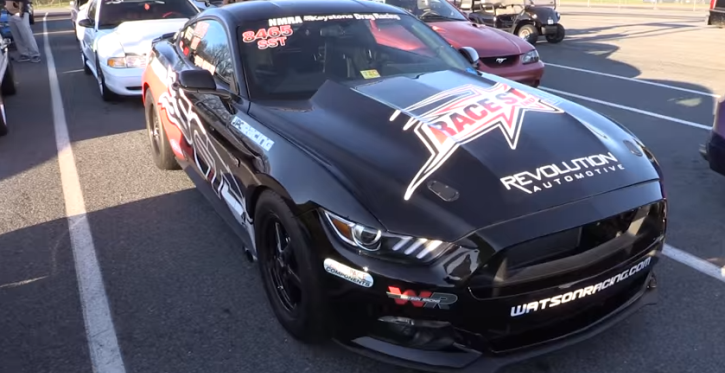 10 Second 2015 Mustang EcoBoost!
Team Watson Racing and Revolution Automotive have combined their efforts to build a 500 horsepower EcoBoost Mustang. The modified 2015 Mustang runs mid 10 seconds at Cecil County Dragway and with this achievement becomes the fastest 4-cylinder Mustang in the world.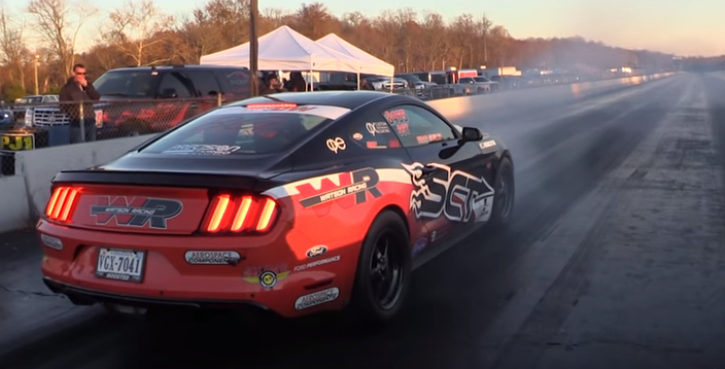 The power comes from a CPE built short block boosted by 55mm turbocharger from Precision Turbos and custom air-to-water intercooler by JPC. Camshafts, intake and cylinders heads are stock as well as the fuel system with Cobra Jet pump in Aeromotive fuel cell with Watson Racing tie-down.
Check out the video to see world's fastest EcoBoost Mustang in action. Watch, Enjoy & Share!
More Drag Racing on Hot Cars: Brutal 1300hp Fox Body Ford Mustang
[sdonations]1[/sdonations]