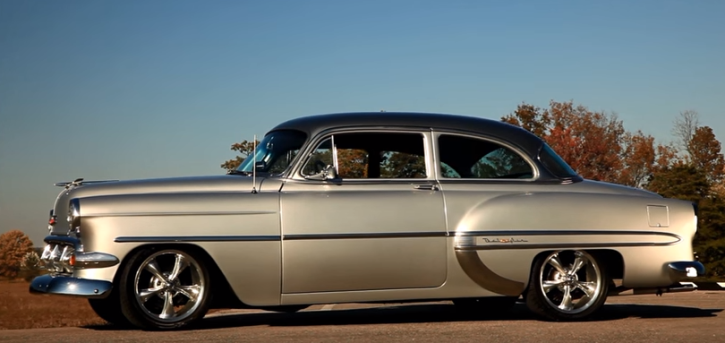 1954 Bel Air Hot Rod – True Masterpiece!
The 1954 Chevrolet Bel Air is known for it's verve and style. This custom built Chevy Bel Air "Tuxedo" delivers on performance and stunning looks in spades. The entire exterior including the bumpers, grill and the side skirts, is painted with a beautiful coat of Silver Metallic Paint, with a different tone for the top of the vehicle. With excellent trim and a perfectly straight body, this remodelled classic car looks like its ready to redefine metallic chic.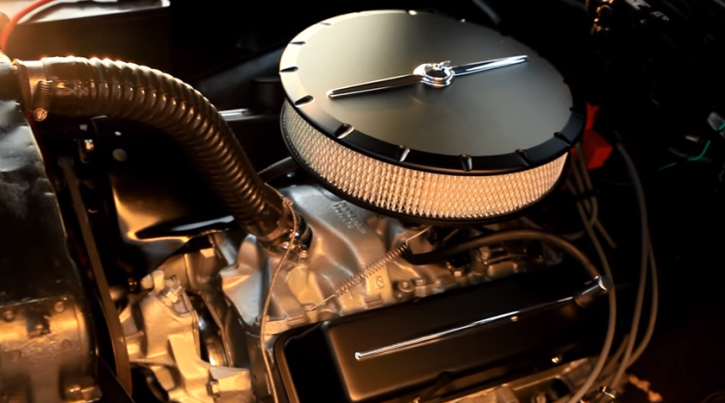 Coming to the engine, this 1954 Bel Air restomod has upped the ante on the power with well dressed 350 V8 engine making it a must-own hot rod. The drivetrain has custom air cleaners, valve covers, a valve cover breather, and a PCV by Billet. It has lowered springs which leads to better results for wind drag. It also has better handling due to the low suspension. It has reduced risk of rolling over due to the low centre of gravity. It makes the drive smooth as butter and extremely comfortable.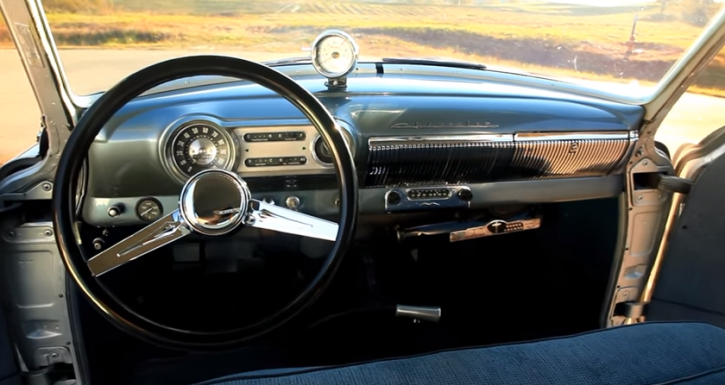 The interiors of this custom 1954 Chevy Bel Air are designed for eye-catching style and comfort. With reupholstered plush seats, a high-end custom steering wheel and an original Motorola radio, the redone interiors look ravishingly retro. The hot rod has a tachometer on the dashboard that shows the speed of rotation of the engine's crankshaft in real-time. With a completely new carpet and rattle-free glass that looks crystal clear, the new installations compliment the design perfectly.
Check out the video brought to you by HotRodDirtys. Watch, Enjoy & Share!
More on Hot Cars: Wicked 1954 Chevy Street Rod