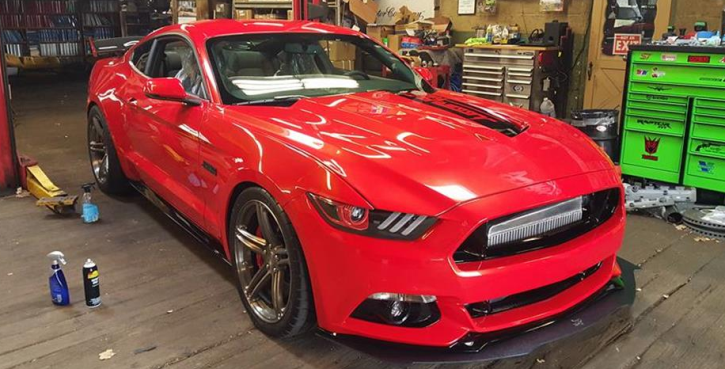 Alpha Male 2015 Mustang by Juggernaut Power!
Juggernaut Power recently unveiled their entire line of custom Mustangs at SEMA 2015 and they have everything from tuned EcoBoost to Turbo V8. The one modified Mustang that stands out and makes the company founder Rey Rivera extremely proud is the 1200 horse power Twin Turbocharged "Alpha Male" Mustang and we are going to take a closer look at it.
According to Juggernaut Power the Alpha Male is going to be the dominate vehicle on the market for American muscle as well as a fair competitor to various high end European supercars. Sounds very promising and I believe that with such top shelf mods this is the ultimate 2015 Mustang.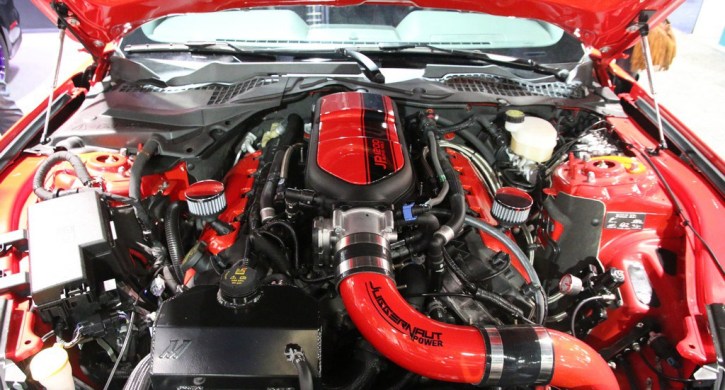 The JP1200 Mustang rides on fully adjustable suspension with both front and rear sway bars being track ready. It spins a custom 20-inch Aluminium Forged wheels and counts on JP1200 six-piston mono-block super car brake calipers with two piece 15″ rotors and brake cooling system.
The 1200 horses are coming from a twin turbocharged 302 V8 with aluminum sleeved block, forged steel crankshaft & aluminium pistons and compression ratio of 11:1. The transmission is 6-speed automatic with manual shifting.
Check out Mustang Connection's video from SEMA to learn more. Watch, Enjoy & Share!
[sdonations]1[/sdonations]