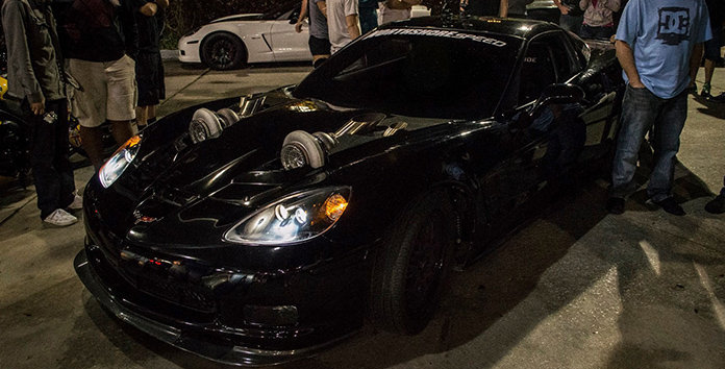 Outrageous Twin Turbo Chevrolet Corvette!
Some of you have probably seen this Corvette before when it only had one turbo and it was called the "Death Vette". Now with a new owner this beast rocks a set of 88mm turbos sticking out of the hood, it is equipped with additional 400 shot of Nitrous, pushes the incredible 2400 horse power and is called the Unicorn Vette.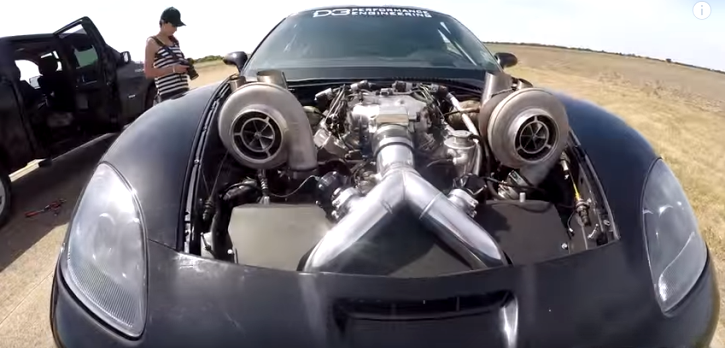 Fully set up for drag racing, with insane amount of power this Twin Turbo Corvette has some traction problems, but still runs fast as hell and eats imports for breakfast. The guys from 1320Video have done an interview with the owner and filmed the Unicorn Vette doing few crazy runs at Texas Invitational.
Check out the video. Watch, Enjoy & Share!
[sdonations]1[/sdonations]