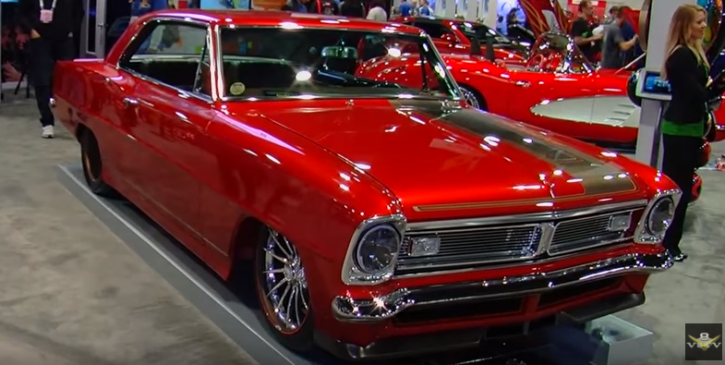 Custom '67 Pontiac Acadian at SEMA 2015!
There are tons of hot rods each year at SEMA that you can call special, but there are rides like the JF Kustoms built 1967 Pontiac that are true masterpieces. In order to keep the beautiful classic trim and build a killer Pro touring muscle car without loosing the DNA of the vehicle you gotta have some skills.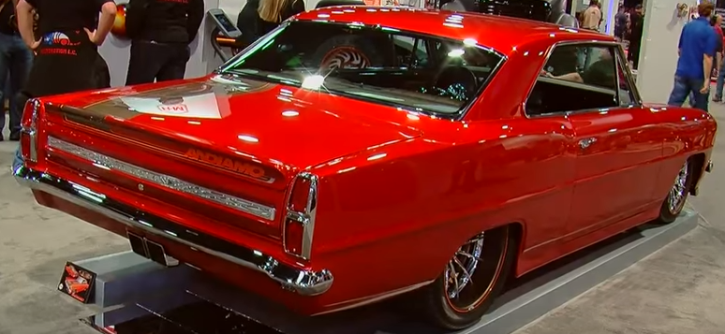 To participate at SEMA 2015 team JF Kustoms have chosen a 1967 Pontiac Acadian, which is the Canadian equivalent of the Chevy II. Born as a 6-cylinder hard top car with Sport Deluxe package this Pontiac not only has the perfect body style for a Pro Touring build, but is also quite rare.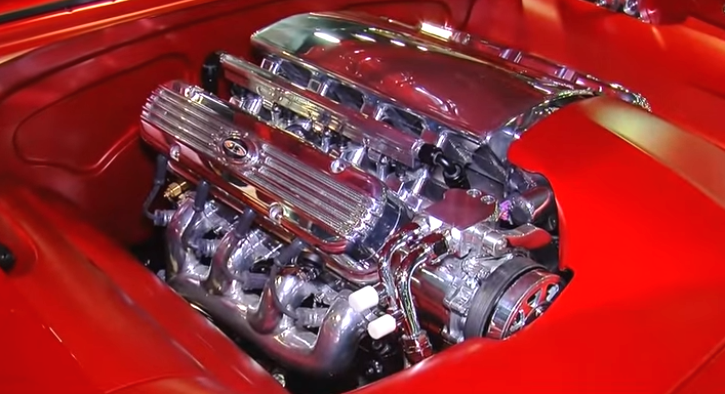 The stunning body is kept as original as possible coated with killer RM Onyx HD Red paint, equipped with modern suspension, wheels, brakes and beautifully rebuilt interior. Under the hood of this custom 1967 Pontiac everything looks as clean as on the outside. Perfectly detailed LS3 V8 engine pushing 550 horsepower controlled by a 6-speed Tremec complete the slick Pro Touring look of this ride.
Check out the "V8 TV" coverage from SEMA for all details. Watch, Enjoy & Share!
[sdonations]1[/sdonations]