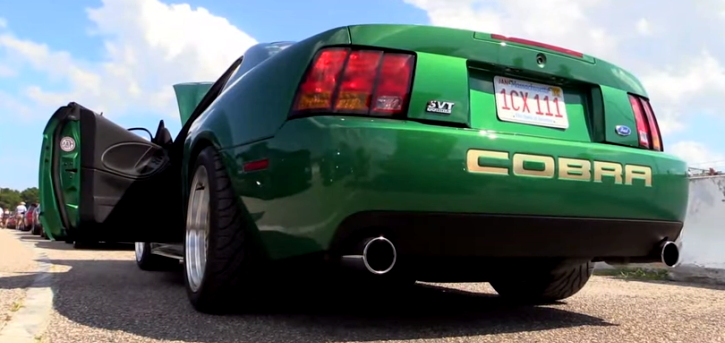 Nasty Sounding Electric Green Cobra Mustang!
Introduced in 1999 the 4th generation Mustangs came with Ford's New Edge design with a new SVT Cobra version launched as well. Here we have a killer custom 1999 Mustang Cobra painted in cool Electric Green, slammed to the ground spinning a set of XXR 521 SVT rims.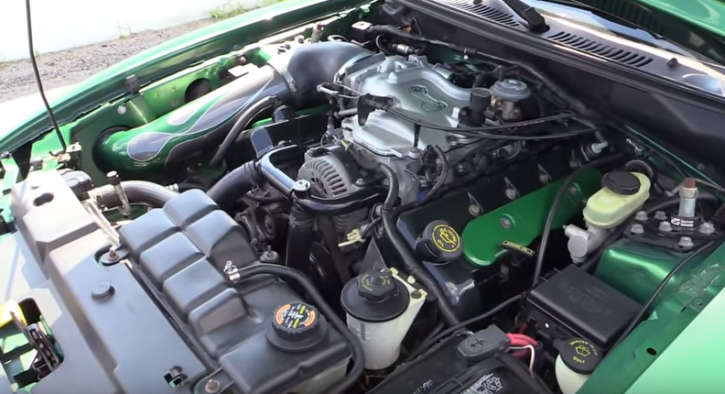 The 400+ horsepower comes from a 4.6 liter engine stroked to 5.0L with Cut & Ported Cobra Intake Manifold, Forged Internals and 11:1 compression ratio. To achieve the brutal exhaust sound this modified SVT Cobra features Mac Long Tubes, Lethal Catted X-pipe and custom Borla Catback.
Check out the video filmed by Stang Vids. Watch, Enjoy & Share!
[sdonations]1[/sdonations]