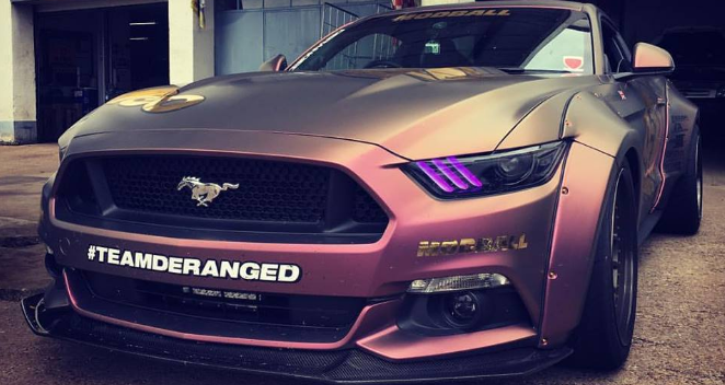 This Wide Body 2016 Mustang GT Is One Of One!
The S550 is not only the most advanced Mustang ever built but also a very strong competitor to all modern American muscle as well as all highly priced supercars the world knows. The Deranged Automotive shop based in the United Kingdom have started with a 2016 Mustang GT and enhanced the vehicle to a level that will blow your mind.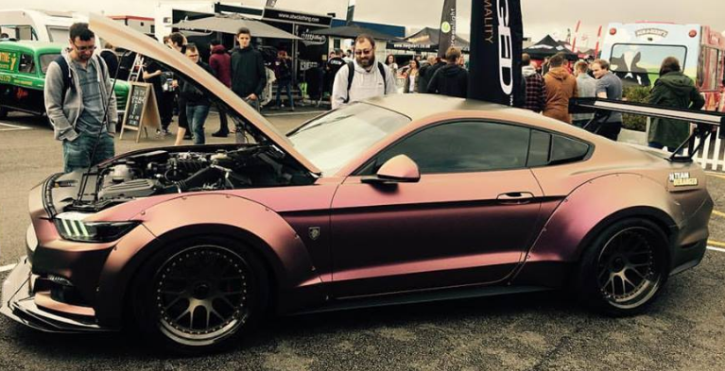 The phenomenal exterior design is a combination of wide arch conversion, carbon fiber front diffuser and rear wing from APR Performance, bonnet and side window scoops from Roush, two piece 20-inch forged rims and awesome Aubergine Bronze wrap giving this custom S550 Mustang a phenomenal appearance.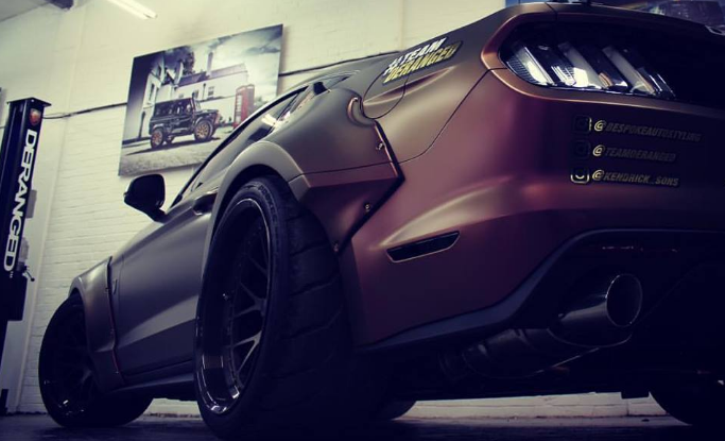 To match the spiteful image of this unique 2016 Mustang GT team Deranged have increased the horsepower to 700 by installing a Roush Performance Stage 3 Phase 1 supercharger unit and their in house built special valvetronic exhaust system made of stainless steel.
Check out the Gaskings video to see this beast in action. Watch, Enjoy & Share!
Custom Built 2016 Mustang GT On Hot Cars