The most passionate modern Mustang enthusiasts will recognize JD JoyrideTV's beefed up 2008 Shelby GT500, but he's got a new set up under the hood and the muscle car is faster and louder. Long story short JD used to have a 1st generation VMP supercharger, then switched to a Whipple, but wasn't very happy with the performance and now he has installed a Stage 3 VMP unit.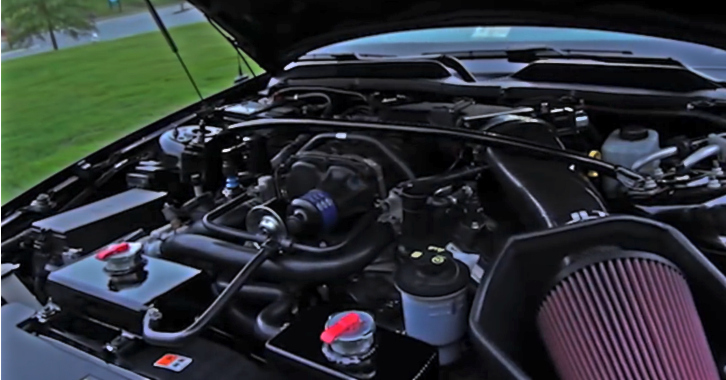 With 800 horsepower to the wheels running on pump gas his 2008 Shelby GT500 Mustang is a super loud Hellcat killer. To see all details on the car and hear it screaming on the road watch the ThatDudeinBlue video review and don't be shy – share your thoughts!
---
Did You See Steve Stout's Award Winning Mustang Mach 1 Video Yet?
---
---

---