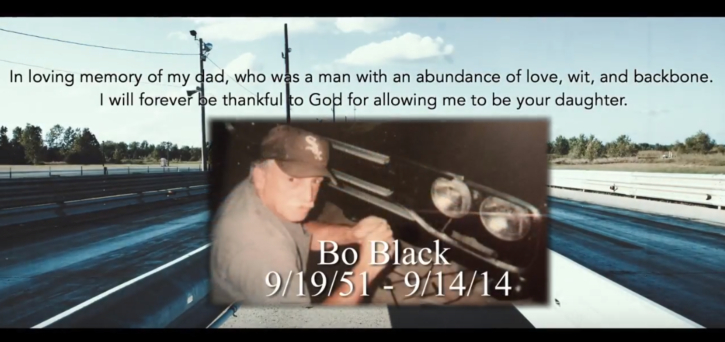 We were recently approached by the singer Laura Black-Wines as she wanted to share the story of her Dad – Bo Black. Growing up in a poor family, being the youngest of 14 children and never had the chance to see his own Father, who has died few months before he was born, the local drag racing legend Bo Black never thought he would even own a car.
However when his older sister has become a song writer in Nashville back in the day and bought a 1968 Plymouth Road Runner for Bo he quickly earned some respect within street racers. People at the local race track still talk about how everyone thought Bo's 1968 Plymouth Road Runner 4-speed was an automatic as he shifted through the gears so smooth.
As it happened to many other hard core muscle car enthusiasts from back in the day Bo had to sell his Mopar and use the money for a down payment on a house for him and the family. Laura shares how throughout the years her Dad was always on the lookout for another 1968 Plymouth Road Runner as the family lived off his factory wages and drag racing stories.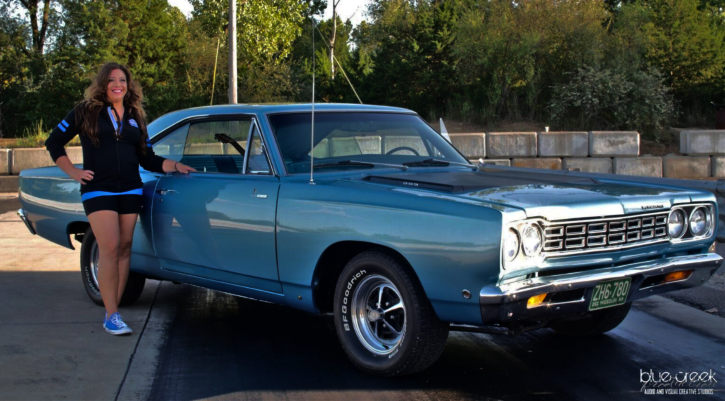 In May of 2014 Bo Black has found a 1968 Plymouth Road Runner almost identical to his old one. He bought the muscle car, did some work on it and planned to race it at the new track that was just opened in town – Bonne Terre Drag Strip. Unfortunately Bo has passed away in September and never made it to the track with his new '68 Road Runner.
Laura shares the song she wrote about her Dad – "Driver's Seat" includes a lot of the things Bo would tell his kids as their were sitting around his chair begging to hear about his good old Plymouth Road Runner. She has wrote the song to never forget his racing stories, the passion he had for his Mopar and the ultimate love for the family.