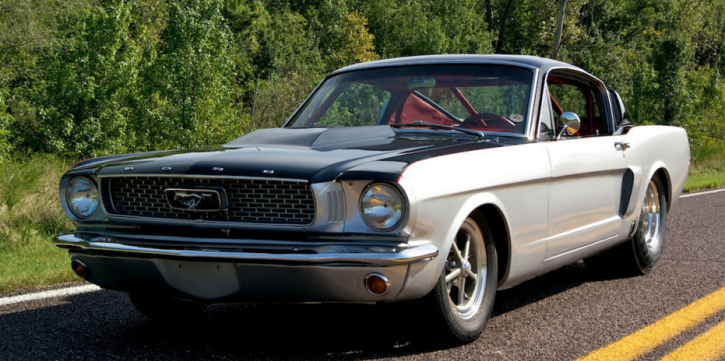 1966 Mustang Fastback Pro Street Build!
With a characteristic styling, the launch of the Mustang Fastback led to a whole new category of automobiles, called the 'pony car'. Its long hood and short deck was a design feature that caught the attention of several imitators. Built for the speed-thirsty street racer, this Pro Street 1966 Ford Mustang comes in a handsome dual-tone paint and packs a punch in terms of power.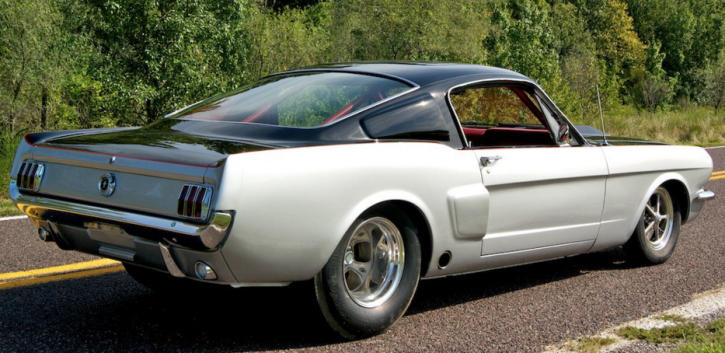 The Mustang II front suspension with rack steering, a new 2 ½ Flowmaster exhaust, a custom chassis with adjustable coilover shock absorbers, 4-wheel disc brakes and a custom fuel cell make it the kind of car that's built-by-the-pros, for-the-pros. It's also fitted with ET 15″x5″ spindle-style gasser rims on the front and similar ET 15″x14″ rims on the rear.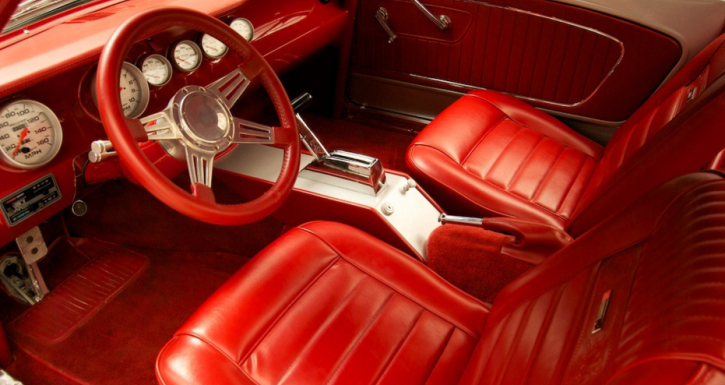 The bright, Lipstick Red cabin of this custom built 1966 Mustang Fastback ensures that its interior is just as dramatic as its exterior, complete with an air-conditioner, a matching Ididit steering wheel and a customized dashboard. It also boats an impressive hand-built floor unit that features ignition and headlight switches, and an automatic gear shifter among other things. Even the boot is fully upholstered to match the interior.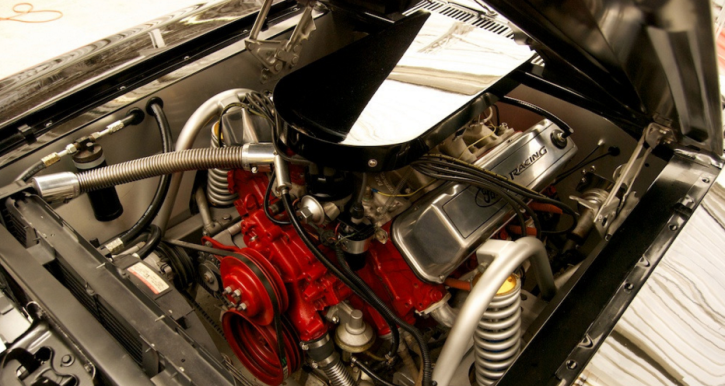 Under the hood of the Pro Street built 1966 Mustang is Ford 429 crate engine that has been reconstructed using a 460 crank with C-6 auto transmission and is capable of 400+ horsepower. Giving the engine a neat finish are polished Ford Racing valve covers, Dove high performance heads and shiny-new, full-length HPC coated headers.
Check out the video brought to you by Moto Exotica Classic Cars. Watch, Enjoy & Share!
[sdonations]1[/sdonations]