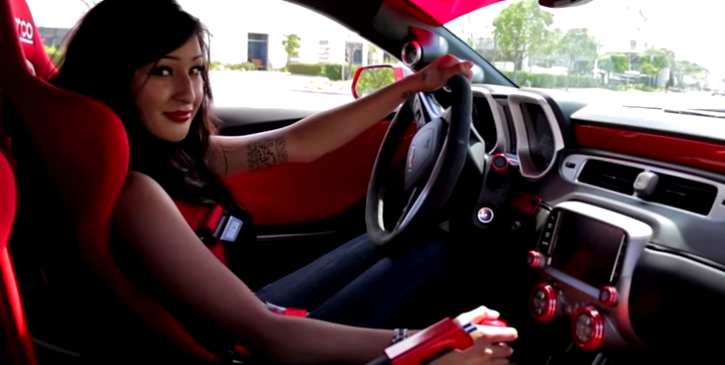 Modified 2013 Camaro by Full Throttle Kustomz!
This awesome gen 5 Chevy Camaro custom belongs to a lady named Lio Martinez. A very passionate Chevrolet fan who had to work really hard on two jobs for months in order to pay for this killer custom job. After she got the project completed at the Full Trottle Kustomz shop Lio's "Hot Cheetos" Camaro turns heads everywhere she shows up.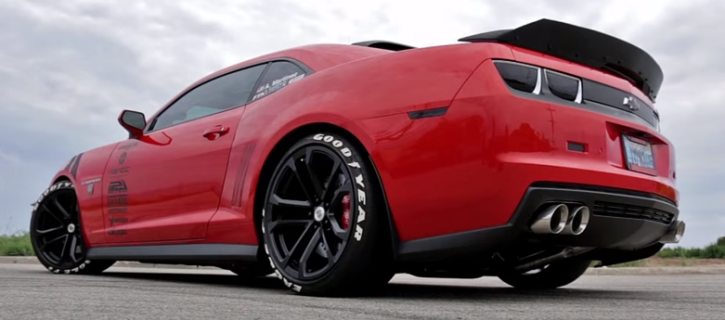 This customized 2013 Camaro is built to leave many street cars in the dust and look great while it does. With a menacing Red and Black exterior theme and a stance that should intimidate the most hardened of muscle car enthusiasts, the "Hot Cheetos" Chevrolet Camaro is bound to get some well-deserved attention from everyone around it.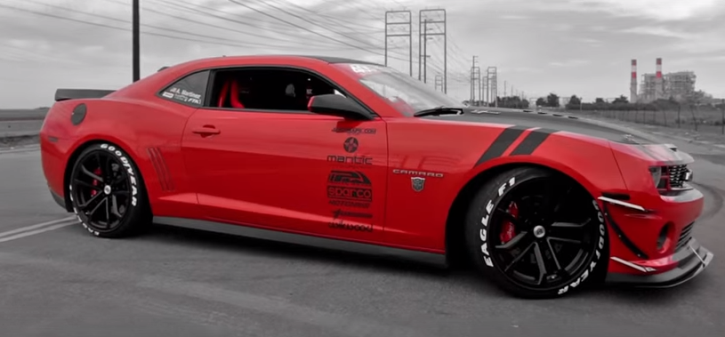 The drive-train of Lio's custom built 2013 Camaro shows why muscle cars have a reputation. The power originates from an engine that can generate 626 horses & 636 pounds of torque. The performance of the engine is augmented by a water/methanol injection system that keeps it running cool and a T75 Turbonetics kit. It is hard to not want to race everyone on the street when you listen to the melodic rev of the monstrous engine!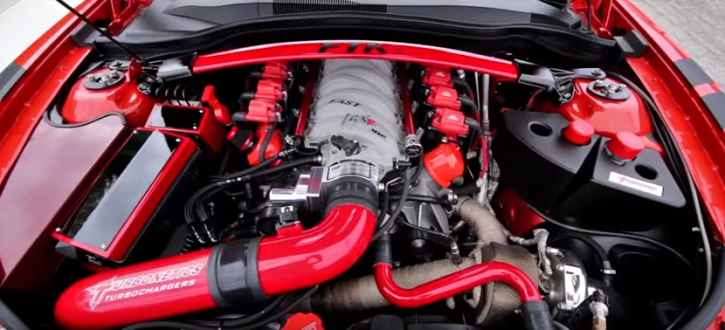 The interiors of the vehicle are designed to be similar to the exterior theme of red and black. The functionality of dials showing you everything you need to know about the car is complemented with the beauty of customized dash and nice Sparco racing seats.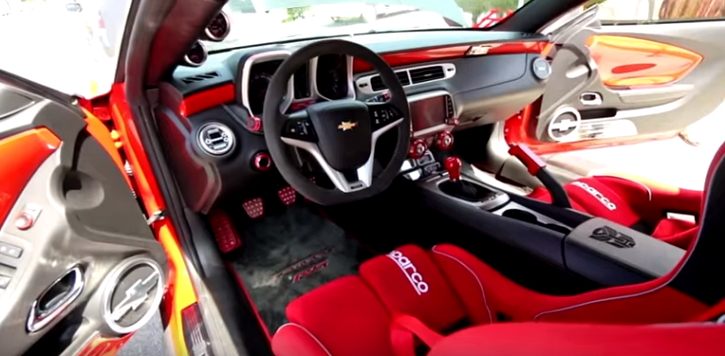 The turbocharged gen 5 Camaro is not only powerful, but it also has plenty of parts that work together to give you the best handling possible. It comes with 6 piston brake kit from Wilwood, suspension from PFADT and a full roll bar from RPM that ensure the turbocharged 2013 Camaro has a strong enough frame fit for racing.
Check out the video to see this masterpiece cruising down the street. Watch, Enjoy & Share!