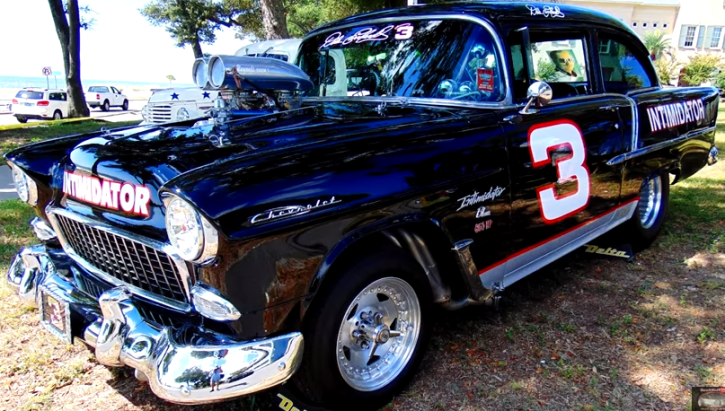 Cool Custom Built '55 Chevy "Intimidator"
I don't know whether you a fan of the famous driver Dale Earnhardt known for his great NASCAR stock car racing or his son Dale Earnhardt Jr. but if you love heavily modified classic Chevrolet cars you will definitely become a fan of this 1955 Chevy "Intimidator".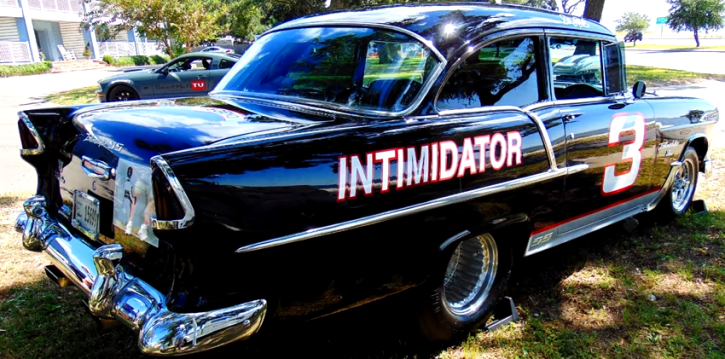 Really nice built Dale Earnhardt tribute car with impressive exterior, stunning interior and blown 850 horse power V8 engine. Of course my man Scottie couldn't miss his chance to shoot this Blown 1955 Chevy when he saw it at the 2015 Cruisin' The Coast event.
Check out the video. Watch, Enjoy & Share!