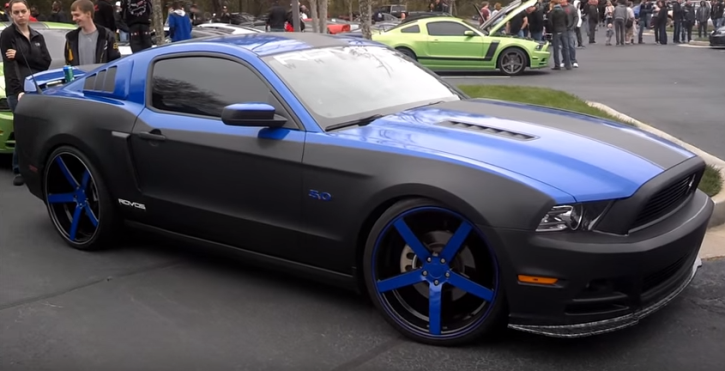 Hot Customized Ford Mustang 5.0!
It's not a secret that the Mustangs are the most customized muscle cars and here we have a really cool Mustang 5.0 by Georgia's Wicked Customs that catches the eyeballs at the Caffeine and Octane event.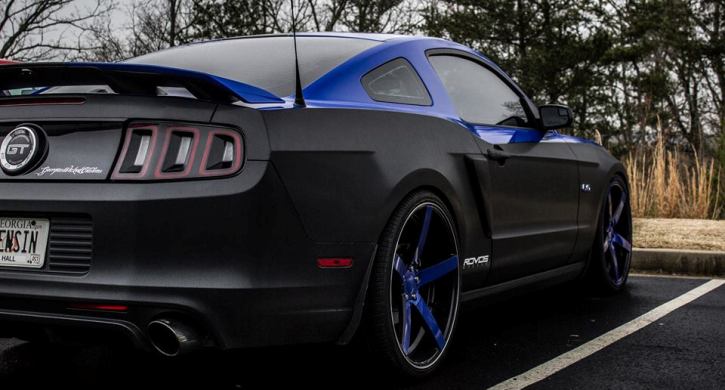 The Gainesville Georgia's crew have wrapped this pony in carbon fiber and blue creating a killer color scheme combined with a hydro dipped front bumper clip by Silver Skull design and awesome 22-inch Concave rims from Rovos.
Check it out and tell us what do you think. Watch, Enjoy & Share!