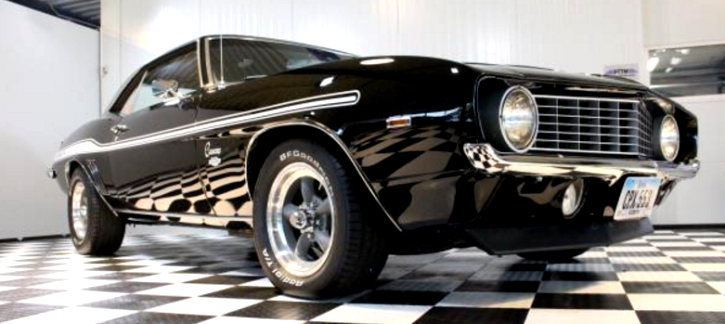 Clean 1969 Yenko Camaro by Pedal to the Metal!
This Pedal to the Metal built Black 1969 Chevy Camaro Yenko is a rare muscle car replica that looks stunning without even trying. And that is before you turn on the massive engine and rip through the asphalt at top speed!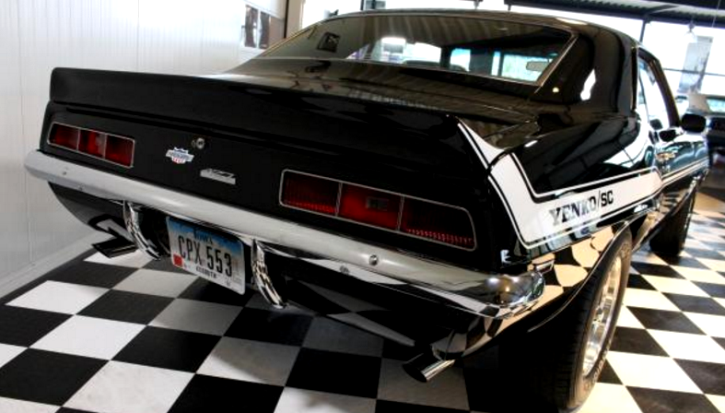 The exterior is painted in glossy Metallic Black and accented with white stripes on the hood and the sides. Plenty of attention is given to the details; the bumpers, side mirrors and rims are all chrome and there are white decals in the sides that complete the classy look. The interior of the 1969 Yenko Camaro tribute is kept close to the original black with the correct speedometer, pedals, pedal-trim, Hurst shifter between the seats and 4-speed console on the dash.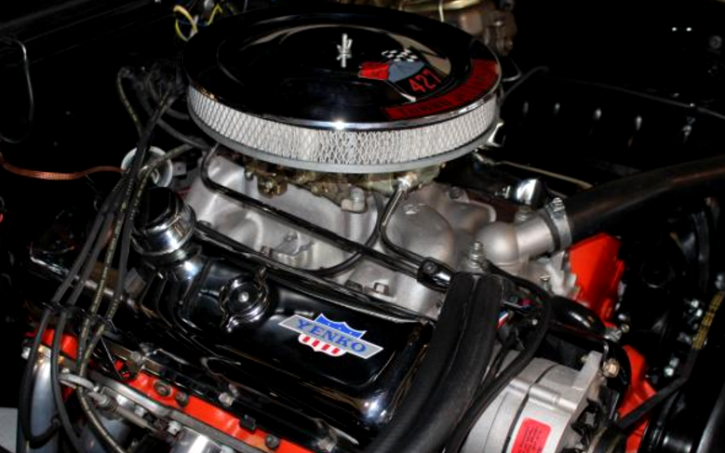 This immaculate Chevrolet Camaro Yenko is powered by  L72 Big Block 427 V8 Chevrolet motor accompanied by a four barrel intake, high performance 109 cc cylinder heads, four bolt mani caps and a 750 double pumper carburetor from Holley to deliver close to 500 horses. The power goes through a correct 4-speed Muncie transmission, 12 bolt rear axle and a limited slip differential to push the Chevrolet Camaro Yenko to the limits.
Check it out. Watch, Enjoy & Share!
More on Hot Cars: Stunning 1969 Chevy Camaro "Dart Fader"