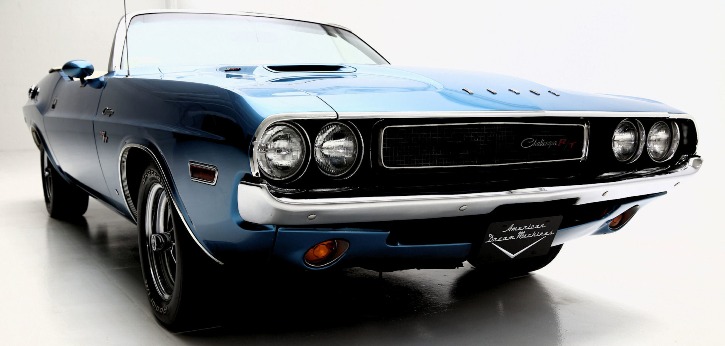 Spectacular 1970 Challenger Drop Top!
The Convertible Dodge Challenger from the 70's has plenty of oomph even without any upgrades or custom touches. With a set of performance parts and a beautiful paint job, this B5 Blue 1970 Dodge Challenger R/T becomes the most desirable vehicle on the tarmac!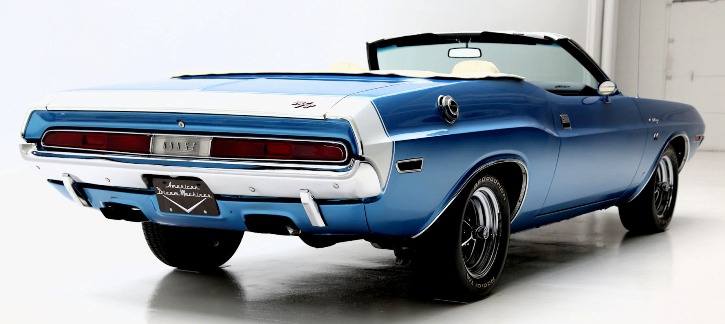 The first aspect of this 1970 Dodge Challenger Convertible that draws your attention is the stunning Bright Blue metallic paint job. Most of the accents, such as the bumpers, door handles and even the fuel tank cover are done in chrome, making this muscle car a true show piece.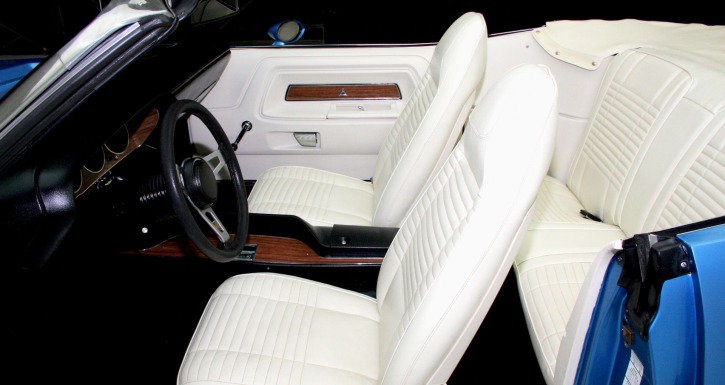 The interior is carefully maintained to the original White theme, complete with White door panels, tall buckets and original dashboard. You will also notice the custom slap stick shifter and high-quality wood grain appliques that offer a great driving experience.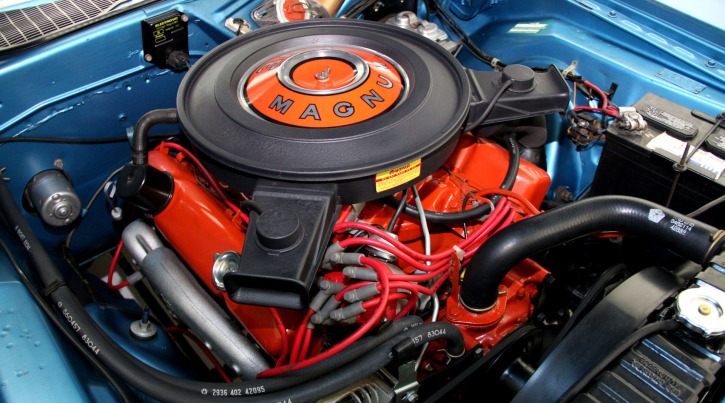 If you manage to look past all the beauty, you will soon realize that this Bright Blue Convertible R/T Challenger is a beast powered by a 383 Big Block engine that supplies 330 horsepower to a 3-speed automatic 747 TorqueFlite transmission. To make the beast manageable, it comes with power steering, radial tires, high-quality stock suspension and manual brakes.
Check out the video from ADM Cars to hear the voice of this Mopar. Watch, Enjoy & Share!