Lethal Performance's Shelby GT350 in the 10 Sec!
Word on the streets is team Lethal barely waited to hit the track with their modified 2016 Shelby GT350 tuned by Lund Racing. Well it seems like the hard work, passion and dedication paid off…even with the clutch not working properly the nitrous fed Shelby Mustang did a pretty impressive pass and is the first 2016 Shelby GT350 to run the 1/4 mile for 10 seconds.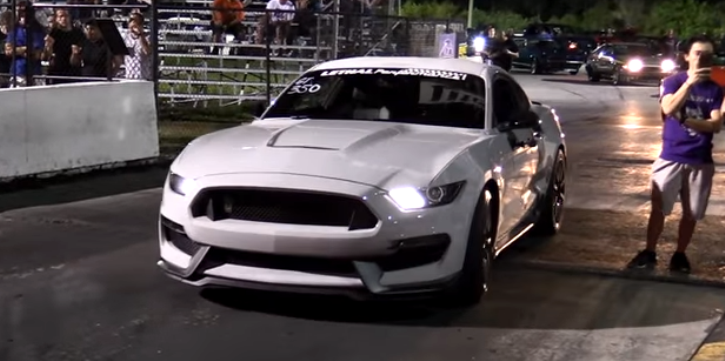 Lethal Performance's GT350 rides on a set of Mickey Thompson drag radial tires and packs a Lund Racing tuned 5.2 liter Voodoo V8 motor with JLT Intake pushing 500+ horsepower and going up to 620 after the 150 shot of juice from Nitrous Express. The exact time of the Shelby Mustang at PBIR was 10.98 at 125mph, but team Lethal believes when they fix the clutch the pony will run mid to low 10's.
Check out the Road & Test TV video. Watch, Enjoy & Share!
More on Drag Racing Hot Cars: World's Fastest 10 Second Mustang EcoBoost