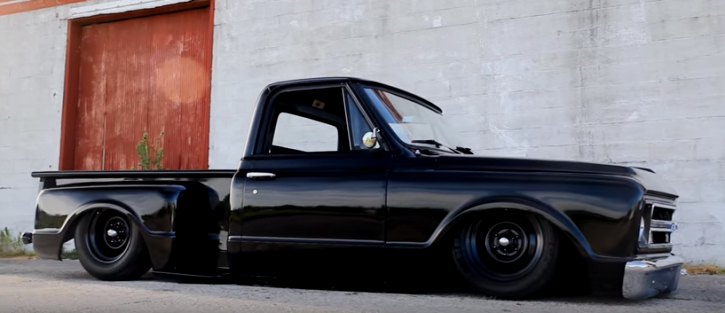 Custom Built 1967 Chevrolet C10 "Coaltrain"
The Chevrolet C10 pickup has been the object of customization since its release. So when yet another person tries to do a modified version of this truck, you may wonder if they have anything new to offer. The 1967 Chevy C10 "Coaltrain" lays all your doubts to rest by giving you flawless visuals as well as frightening performance.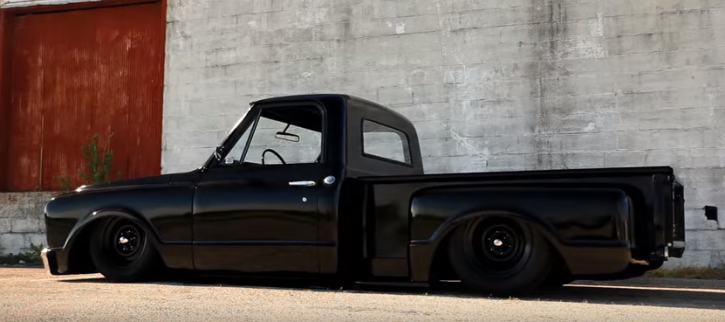 The first thing you notice about this customized Chevy C10 truck is the black patina paint. The entire vehicle, including the rims are covered in pitch black, which makes the chrome accent like the bumpers and the side mirrors really stand out.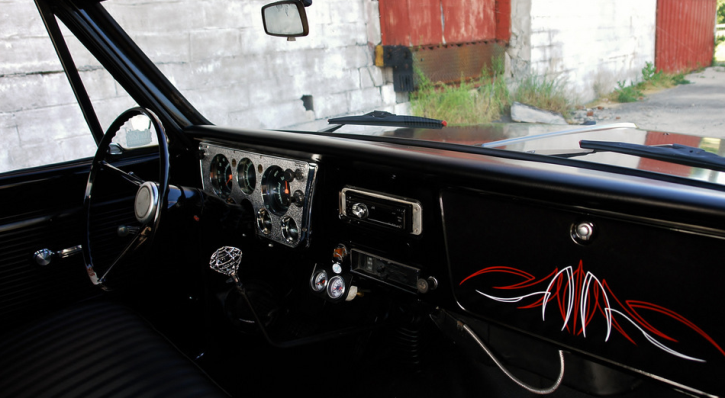 The interior is designed in black just like the body of the short bed 1967 Chevy with a nicely restored steering wheel, set of gauges for the hydraulics, cool new seats, and custom shift knob from Black Widow being the most visible upgrades.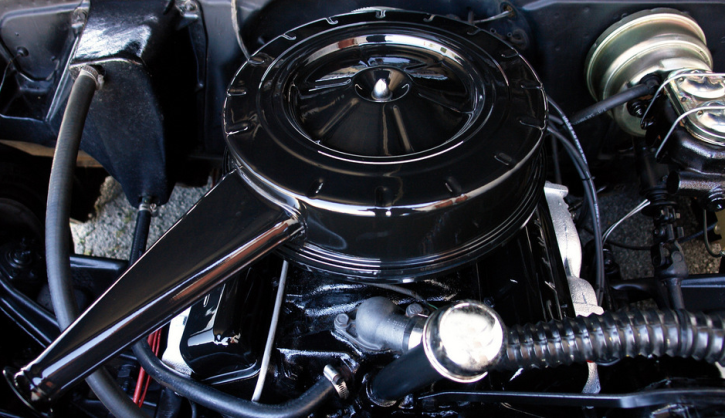 This custom built C10 truck is powered by a rebuilt small block 283 Chevrolet V8 engine assisted with a 4 speed transmission to give the rear-wheel drive enough of muscle to power through the asphalt in top speed. The vehicle uses Full Air Ride with four corner adjustability. The rear drum brakes and front disk brakes ensure that you have enough control over the vehicle at all times.
Check out this cool video from Hot Rod Dirtys to see it running. Watch, Enjoy & Share!