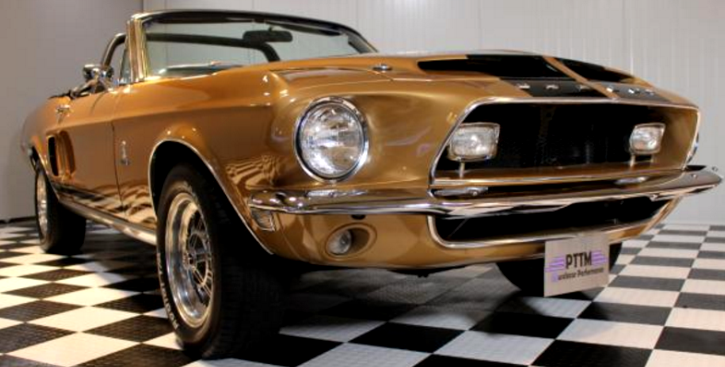 Rare '68 Shelby Mustang GT500!
The 1968 Shelby GT500 Convertible is a rare and very magnificent muscle car. Only about 400 of these classic Mustags were created, and this original 1968 Mustang Shelby GT500 located at the Pedal to the Metal shop in Holland is truly unique and ready to rule the streets!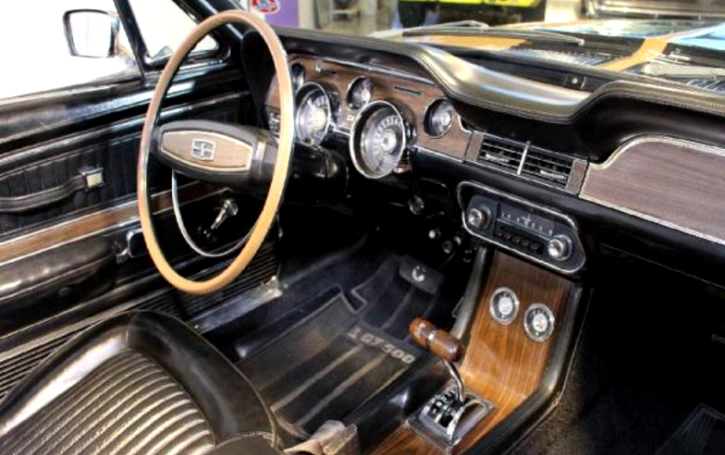 This highly optioned Shelby GT500 Convertible comes in a stunning Metallic Gold color with a couple of black stripes down the middle. The wheels are 10-spoke aluminum sets while the bumpers and other accents are in chrome. The interior of the drop top Mustang Shelby GT500 is fitted with a roll cage and Shelby seatbelts to improve safety while the dash features a set of extra gauges.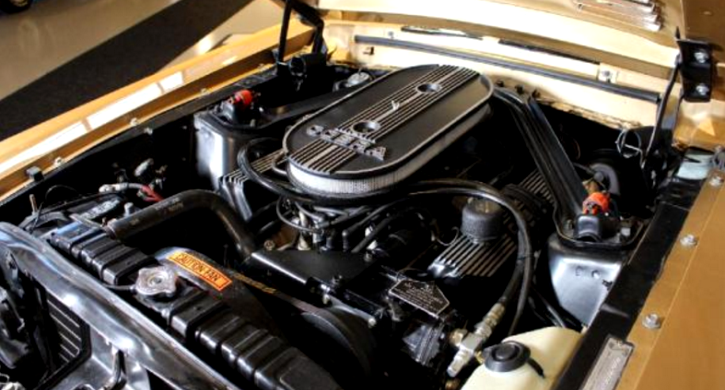 This rare Shelby GT500 Convertible is powered by a massive 428 cubic inch police interceptor V8 engine which was made by Ford and rated to generate around 360 horsepower. In reality, however, this monster can manage to scream out more than 400 hp! The engine is connected to an original, factory installed C6 automatic transmission that goes to 9 inch rear axle and a limited slip differential to power the vehicle. To handle this massive power, the vehicle is fitted with power brakes, front disk brakes, power steering and a host of other components that work together to ensure proper control.
Check out the video. Watch, Enjoy & Share!