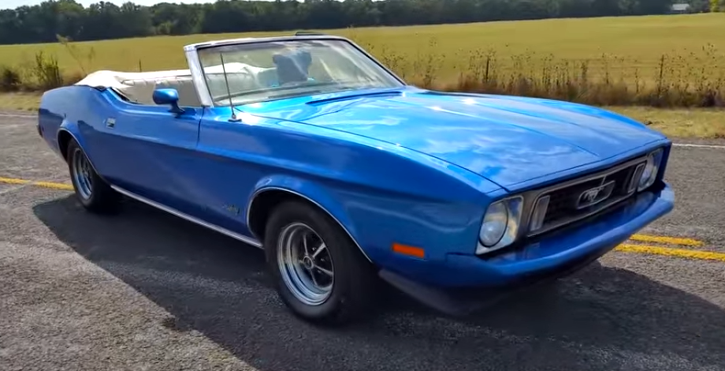 Nicely Restored 1973 Mustang Drop Top!
Although this is not one of those classic Mustangs that everyone is in love with, the 1973 Ford Mustang still has its charm. The model was introduced in 1970 by Ford's new president Semon Knudsen, produced until 1973 and had a bit of a new design in the last year of production. The 1973 was also the last year Ford offered a Convertible Mustang until they brought the drop tops back in 1982.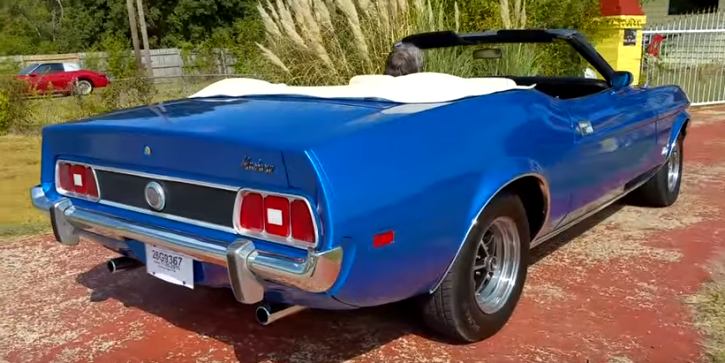 This beautifully restored 1973 Ford Mustang Convertible catches the eye with its astonishing color combo. The Blue Glow body riding on a set of Magnum 500's perfectly match the stylish White interior. This drop top 1973 Mustang is a Marti Report documented muscle car, it is loaded with options and packs its original 302 V8 motor.
Check out the test drive video from samspace81. Watch, Enjoy & Share!
More on Hot Cars: 1973 Ford Mustang Tremendous Restoration