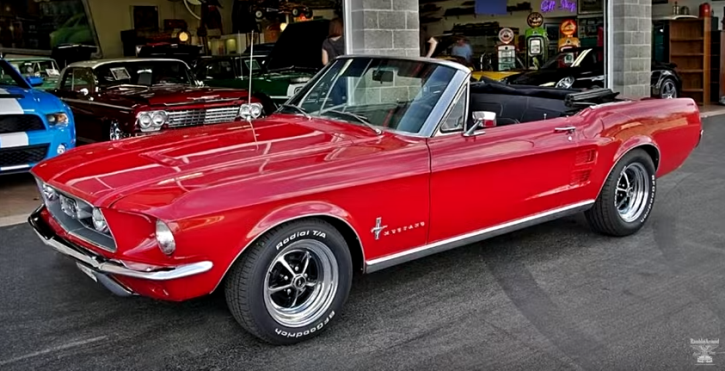 Convertible 1967 Mustang – Beautiful Restoration!
The 1967 Ford Mustang model is one of the most emblematic American muscle cars recognized all over the globe. When you add a stunning Candy Apple Red paint, convertible top and a high performance V8 engine, you get a smoking hot classic Mustang.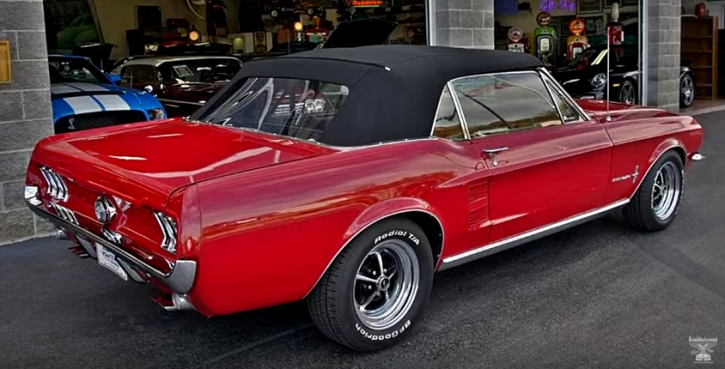 After a professional restoration this Convertible 1967 Mustang impress with perfect chrome & paint, straight body and set of Magnum 500's. The factory style interior looks like new and is extremely stylish and under the hood of the Candy Apple Red Mustang a 289 4-barrel V8 dressed like a Cobra engine promises a lot of fun.
Check out Ramblin Around's in-depth video review filmed a while ago in Missouri. Watch, Enjoy & Share!
Also on Hot Cars: High End Custom Built 1967 Ford Mustang