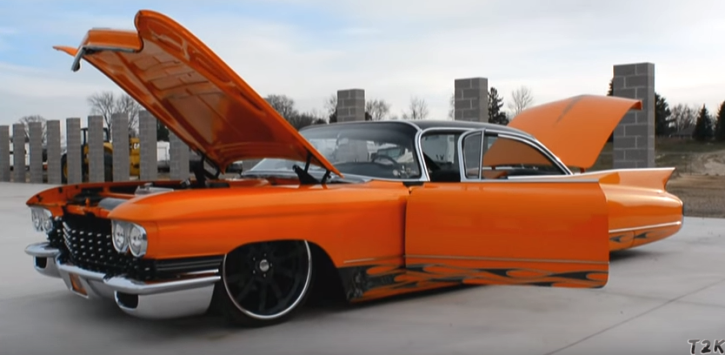 Tremendous Custom Job on a 1960 Cadillac!
The Cadillac took a new turn in 1960. The styling became more restrained and graceful with a more unified design. Although the manufacturers maintained the jet plane styling, they toned down the excesses by clipping the fins and redesigning the tail lights into a strip of red plastic that blended with the end of the fin. The exhaust port had a second tail light, a vertical oval that housed the backup light as well.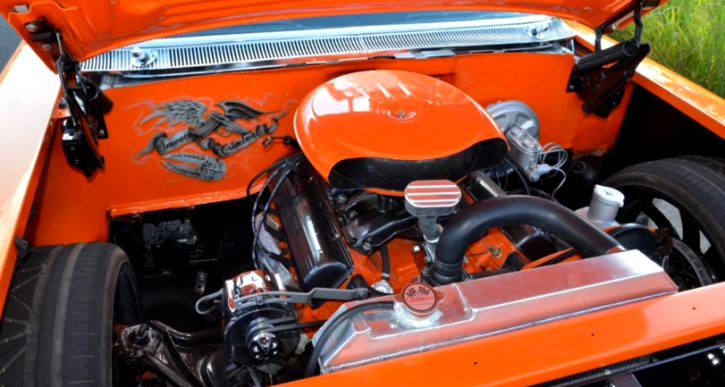 This custom built 1960 Cadillac, also know as the "Smooth Criminal" Caddy, revamps the classic and takes it to a whole new level. With an Eclipse Orange custom pearl coat, the completely restored body stands out in all its bumper chrome glory. The fully custom 1960 Cadillac has a 6.4 liter V8 engine, which is factory rated at 325 horsepower and 430 lb-ft of torque. The simplified air suspension system is connected to four large Bonspeed wheels and low profile tires.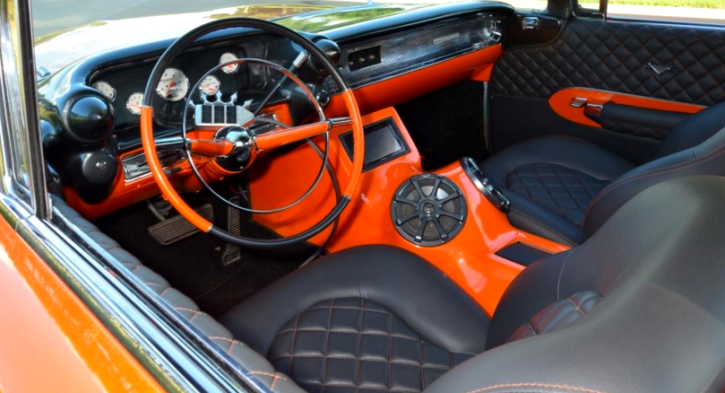 The interiors look simply stunning with the dashboard and console fashioned out of custom fiberglass. The revolving gear shifter is extremely easy-to-use and is a remarkable addition to the custom built 1960 Cadillac overall appearance. With a Pioneer head unit and powerful Kicker speakers, the decadent and customized techno-punk interior looks utterly distinctive. With its value only set to increase, someone will have to pay a lot of cash for the Cadillac "Smooth Criminal" at Barrett Jackson.
Check out the video from "Tinman 2 Kustoms" for more on this Caddy. Watch, Enjoy & Share!
Don't Miss on Hot Cars: Immaculate 1960 Cadillac Custom "Copper Caddy"