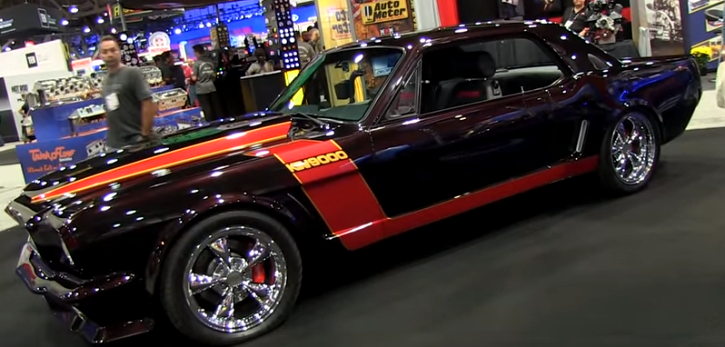 Slick 1966 Mustang Restomod by Kiwi Customs!
Built by Chris "Kiwi" Slee of the Kiwi Classics & Customs shop located in Tennessee the KSV9000 Mustang is a true masterpiece that features tons of mods and awesome custom touches as well as a monstrous John Bouchard built Big Block V8 engine.
The body work is just off the hook with every single panel being modified. The gorgeous 1966 Mustang is painted by the well known Kevin Tetz. Lowered and widened to fit the one of a kind Bullet style 17-inch rims the KSV9000 Mustang is set on Heidts suspension.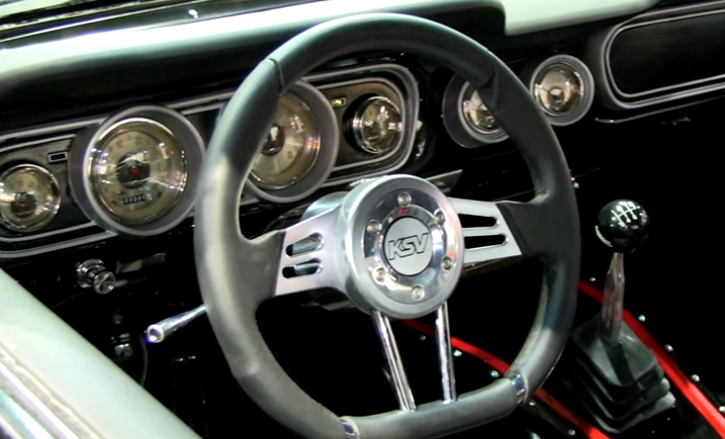 The interior have been fully customized by Kiwi Customs as well with late model Mustang front seats, bench from a 1960 Thunderbird at the back, Elite Upholstery and TMI Products. The 9.0 liter Big Block Ford from Bouchard engines kicks in 750 horses controlled by a T56 six speed sending the power to a 8.8 inch rear axle.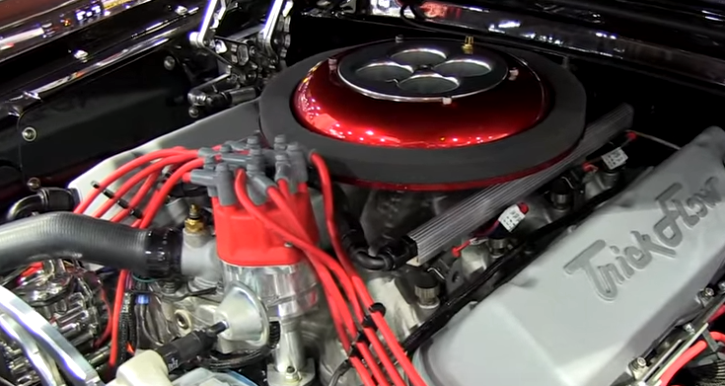 See the interview with Chris "Kiwi" Slee for details on the 1966 Mustang KSV9000. Watch, Enjoy & Share!