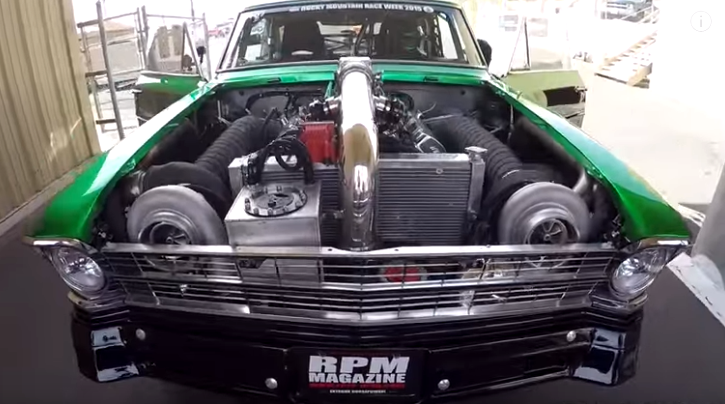 200mph Twin Turbo Chevy Nova "The Hulk"
Painted in gorgeous Candy Apple Green & Black, this all steel 1967 Chevy II a.k.a "The Hulk" is one of the baddest muscle cars we have seen at drag racing events.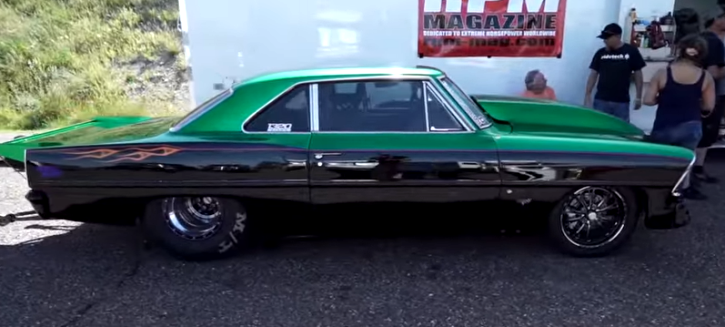 Matt Frost's Twin Turbocharged Chevrolet Nova weighs 3550lbs with the driver, packs a 632 cubic inch V8 motor equipped with a pair of 88mm Pro Mod turbos and kicks in the insane amount of 2500 horsepower on only 22 pounds of boost.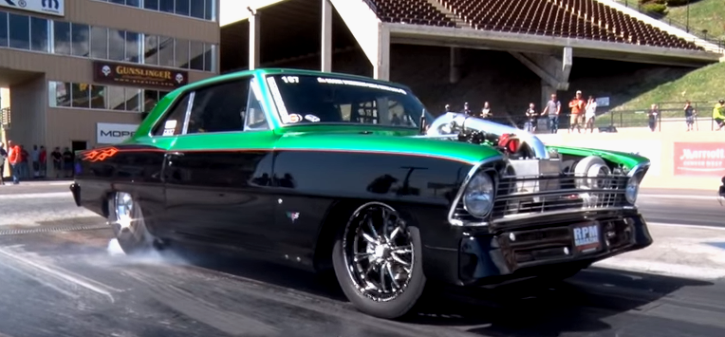 You may have seen this outrageous 1967 Chevy Nova at Discovery's Street Outlaws, but a cool drag racing 1320video of a 2500hp beast screaming down the track at Rocky Mountain Race Week will always boost your adrenaline.
Check it out. Watch, Enjoy & Share!
More Drag Racing on Hot Cars: Nitrous 1967 Chevy Chevelle Dominates the Street Class