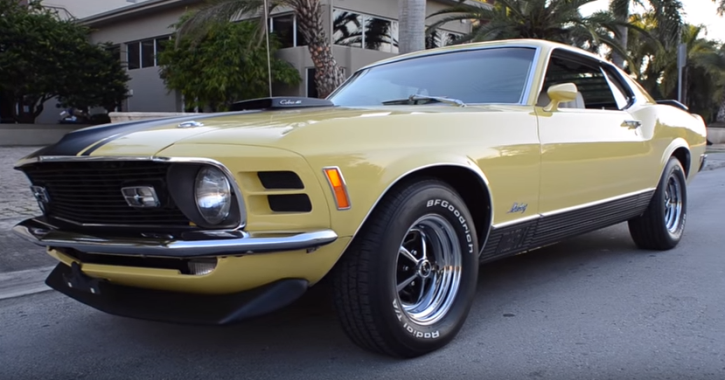 Show Quality 1970 Mustang Mach 1 Sportsroof! 
This is a Marti Report verified 1 of only 31 produced by Ford with this paint & trim in 1970 Mach 1 Mustangs. After a complete restoration this Q-code Sportsroof Mustang wears its factory correct Light Ivy Yellow color, rocks a shaker hood, front & rear spoilers, Magnum 500's and everything is aligned like it is just coming off the production line.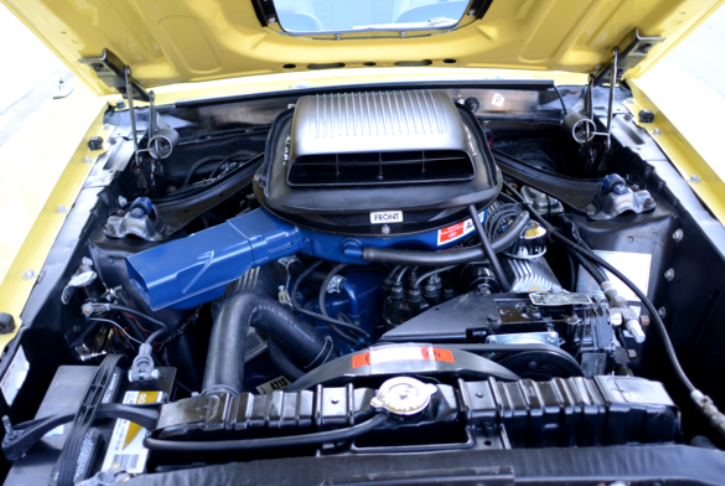 This Q-coded Mustang Mach 1 interior have been fully restored to impress with its gorgeous 70's style. It features White Clarion buckets and quite a few uncommon for the model factory options like Air conditioning, power steering, power brakes etc. The power comes from a rebuilt 428 Cobra Jet motor backed by a C-6 Transmission.
Check out the video brought to you by In Gear Motors. Watch, Enjoy & Share!
Also See on Hot Cars: Breathtaking 1970 Ford Mustang Mach 1 with Boss Engine