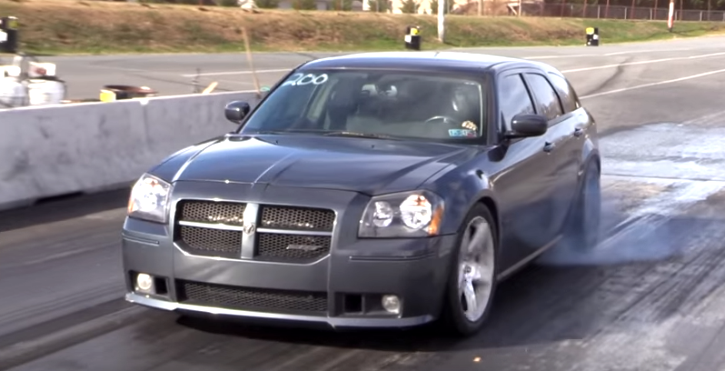 Supercharged Dodge SRT8 Wagon in Action!
If you are a fan of drag racing, participate to events or watch videos on the web you have seen plenty of modified Mopar muscle cars competing at the strip. Blown Dodge Chargers, Hellcat Challengers, Pro Street Cuda's are very common, but a Dodge Magnum SRT8 Wagon is not something you get to see every day.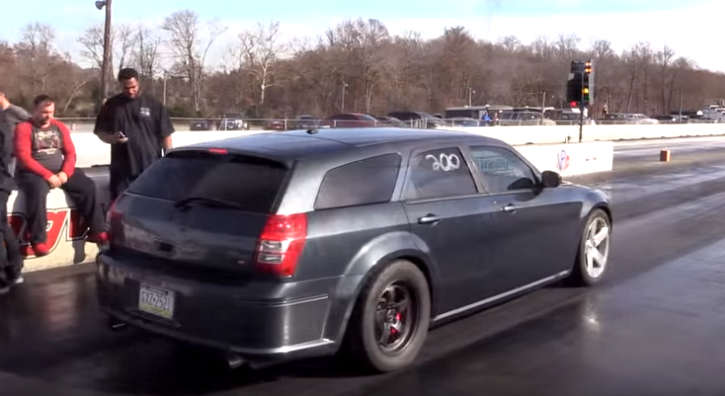 After you see this 393 cubic inch V8 powered Dodge Magnum Wagon equipped with a Supercharger unit from TVS constantly staying in the 10 seconds neighborhood and flying with almost 130 mph at the drag strip you will start wondering why we don't see more of this Dodge SRT8 Wagons.
Check out BigKleib34's video to see this Mopar wagon in action. Watch, Enjoy & Share!
More Drag Racing on Hot Cars: World's Fastest 4-door Dodge Charger SRT8