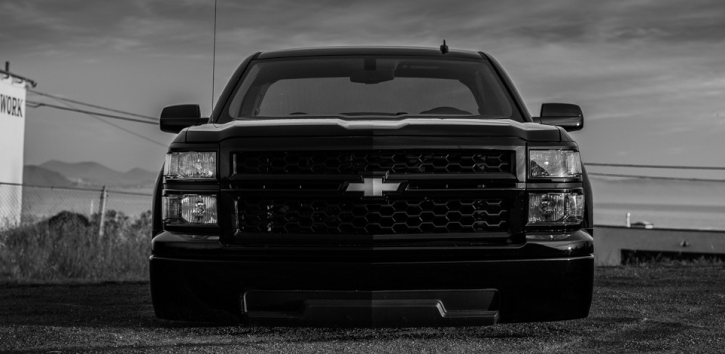 Custom 2014 Silverado Truck by Reyna Brothers!
Chevrolet's Silverado trucks have always been the perfect size and shape to modify and custom build. They have clean lines, chunky muscular frames and are cut straight. The 2014 Single-Cab Silverado truck was no exception and was a crowd pleaser. Apart from the looks, the engine, performance, and handling were equally exceptional.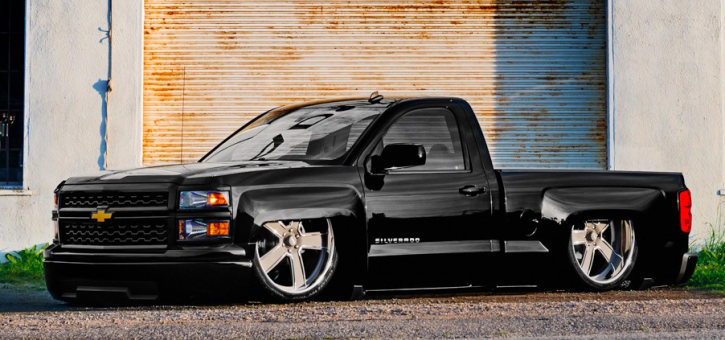 Is it even possible to take a near perfect Chevy truck and make it better? Accuair Suspension sure can; dubbed the Black Sheep, it is a striking example of how a modified 2014 Silverado can not only look great, but also be functional in the real world. Of course if you want to ride low, you gotta spin some cool wheels, the Black Sheep Chevy Silverado killer look is completed with a set of 26-inch Raceline rims.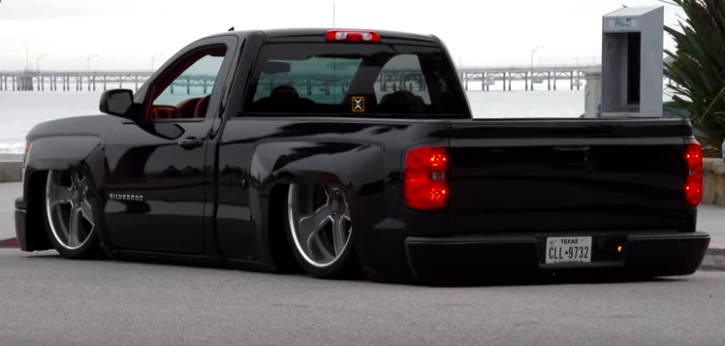 The custom work done on the Single-Cab Chevy truck isn't too outlandish and apart from the suspension and body mods, the work done with its interior will also make you buzz. Clean leather work, crisp seating, and dashboards – it is magnificent, to say the least. When it comes to power this customized 2014 Chevrolet Silverado packs a 5.3 Liter V8 Ecotec 3 motor from GM mounted to a 6-speed Auto transmission.
Check out the video brought to you by AccuAir Suspension. Watch, Enjoy & Share!