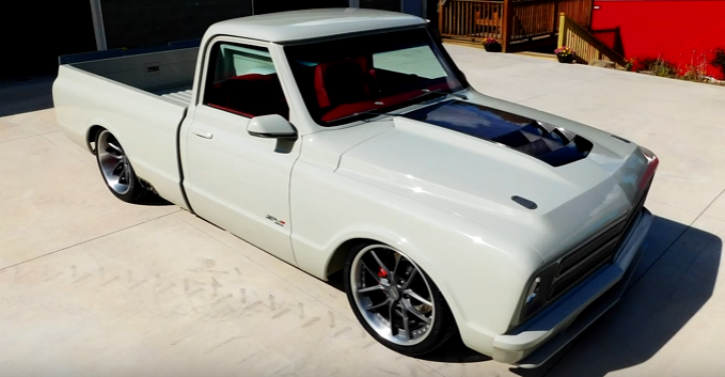 Awesome 1967 Chevy Truck by the Project Shop!
Rod Parson with Greg from The Project shop have come up with a very interesting idea. Combining the best from the 1967 Chevy C10 and 2014 ZL1 Camaro they have built a show stopping custom truck and called it "ZL1 C10".

You will see a lot of ZL1 Camaro influences all over this classic Chevrolet pick up including the hood and the motor underneath and everything perfectly matches. Inside the ZL1 C10 1967 Chevy street truck Steve Holcomb of Pro Auto Custom Interiors have done a tremendous job as well and I am truly impressed with the build.
Check out Scottie's video for all details on the Chevy ZL1 C10 truck. Watch, Enjoy & Share!
1000hp 1967 Chevy C10 Truck by the Tootsie's Speed Shop