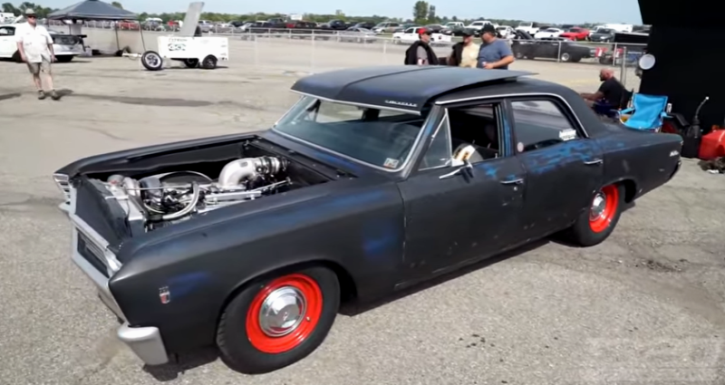 Patina 1967 Malibu Wins the Crowd at Drag Week 2016!
When you see this rusty looking 1967 Chevelle Malibu at first you would not think there is something really special about it. However once it hits the race track and launches with an awesome wheelstand you will certainly forget the Patina paint and stock looking Red wheels. Sporting a monstrous 414 cubic inch small block Chevy V8 engine with a 80mm turbocharger this 1967 Chevrolet Malibu constantly stays in the 8 second neighborhood and is one hell of a Sleeper.
Check out the 1320video to see this cool Bow Tie in action. Watch, Enjoy & Share!