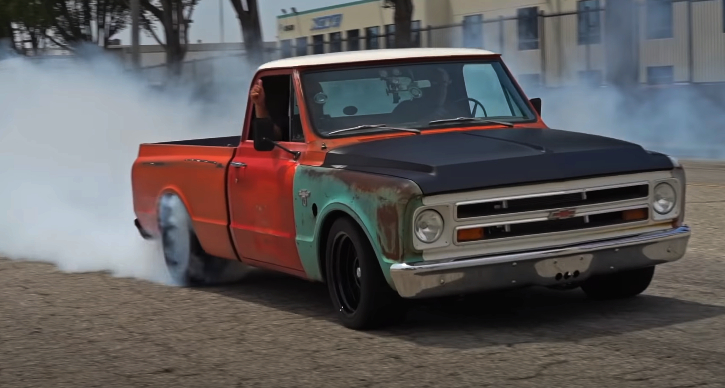 Originally a LA County Fire Truck, this 1967 Chevrolet C10 ends up with Lucky (Lucky Costa's Shop), and he transforms it into a pro touring monster. You can tell he doesn't care about looks, he is all about driving, and under the patina lies a fully upgraded suspension and tons of power.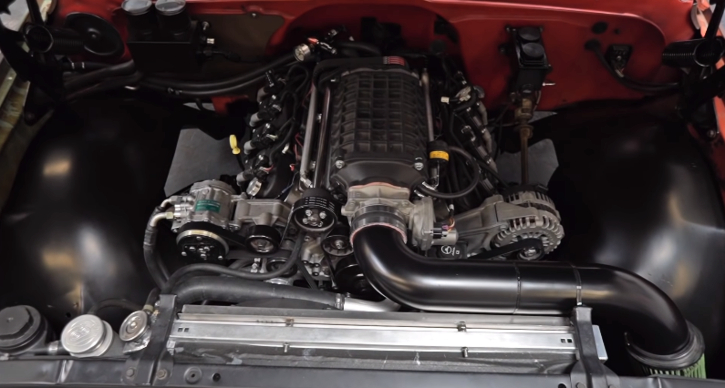 Lucky's 1967 Chevrolet C10 packs a Magnuson supercharged all aluminum LS3 engine dressed with Trick Flow heads to produce around 1,200 horsepower controlled by 4L80 Stage 4 transmission. Some will say that's too much for the street, but Lucky seems to be very happy with it and enjoys it.
Check out AutotopiaLA's video to see this monstrous 1967 Chevy C10 flexing muscle.
---
You May Also Like the Supercharged Big Block Chevrolet G10 Story
---