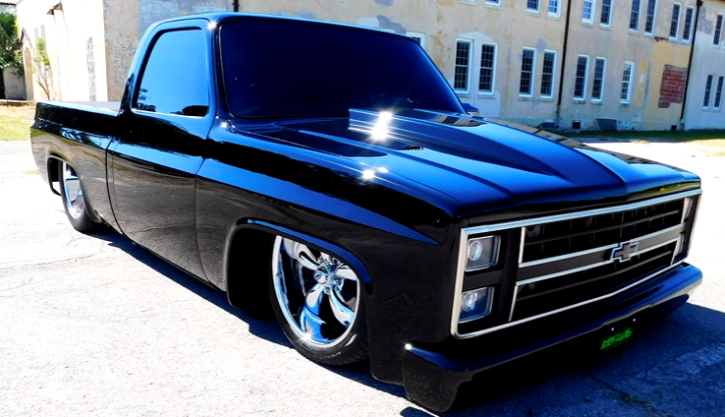 Blacked Out 1985 Chevy Custom Truck!
While we are used to seen mostly classic Chevrolet trucks at car shows, the Metal Brothers have done a very impressive custom job on this 1985 Chevy C10. Tremendous body work, all Blacked out riding low on huge Chrome wheels this street truck garnered a lot of attention at the 2016 Cruisin' The Coast event.

The fully custom interior is done in a very unique way as well and the LS3 V8 engine under the hood is detailed to perfection with tons of chrome and rated at 475 horsepower to the rear wheels. If you like the looks of this 1985 Chevy C10 built by the Metal Brothers, check out my man Scottie's video to see more.