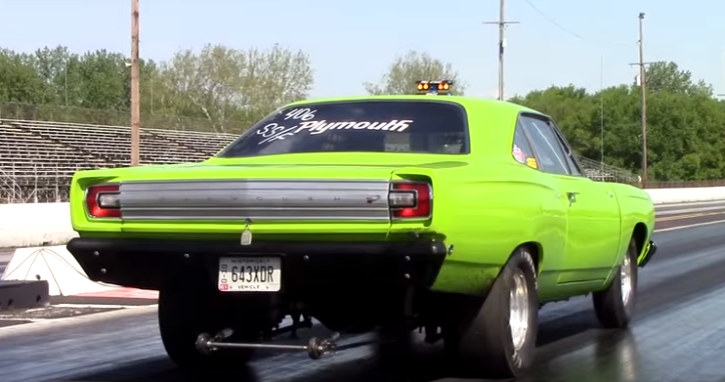 Bad Road Runner at National Trails Raceway!
Here is one truly awesome Plymouth Road Runner built for one purpose only – to dominate the strip. Nice set up, gorgeous color and most probably a Big Elephant under the hood this Mopar stays in the 9-second neighborhood at over 130mph while drag racing the Chrysler Power Classic event back in 2014.
See the Wrench Moran's video and please don't be selfish – SHARE with FRIENDS!