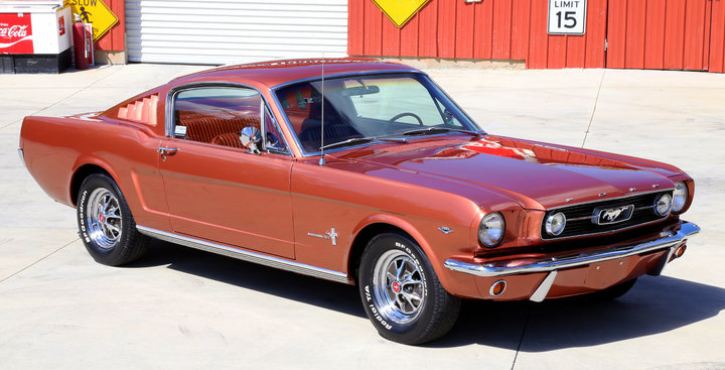 Pristine 1966 Mustang Fastback Resto Job!
These classic Mustangs are not as rare and collectible as the Boss and Mach 1 from 1969-70 for example, but when built well they still look gorgeous. Here is a very nice Emberglo 1966 Ford Mustang that definitely turns heads when cruising around.
Besides the super straight body and perfect chrome & trim the color is what really makes this pony noticeable. To keep it classy the builders have made an excellent choice of wheels and when wrapped in White letter tires they really complete the beautiful old school styling of this 1966 Mustang Fastback.

Inside this pony is very neat and welcoming with its Deluxe interior also finished in Emberglo. Everything looks correct and fresh as new contributing to the great experience you would get behind the wheel of this nicely restored '66 Mustang. The engine bay is very clean as well and fitted with a 2-barrel 289 V8 attached to a C4 auto transmission.
See the video brought to you by Smoky Mountain Traders. Watch, Enjoy & Share!
1966 Ford Mustang Built for Show & Go
[sdonations]1[/sdonations]