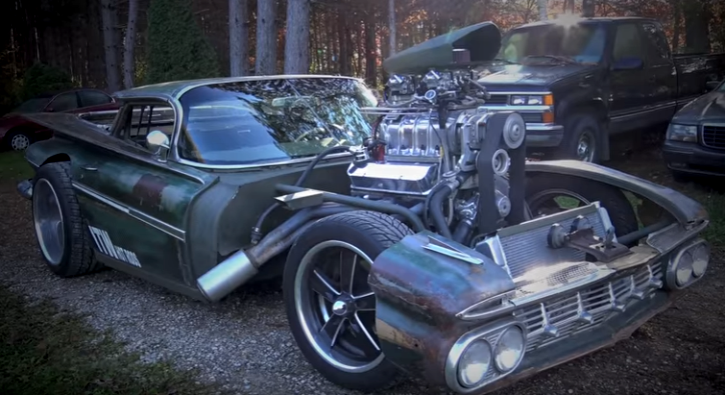 The Chevy "Hulk Camino" Is One Nasty Rat Rod!
Without a doubt this 1959 Chevrolet El Camino custom built by the "ITW Hot Rods" shop is one of the world's meanest creatures rolling on four wheels and it's even street legal. I can only imagine how people react when they see this whining Patina freak coming down the road.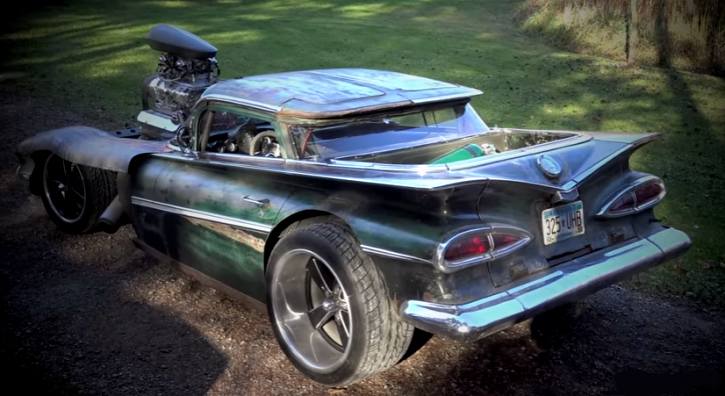 Powered by a Dart Block V8 engine topped with massive 671 BDS blower the "Hulk Camino" rat rod kicks in 800 horses controlled by a manual transmission with Dana 60 rear end and screams like there is no tomorrow while burning the huge rear tires. Check out the video to see this blown 1959 El Camino build in action. Watch, Enjoy & Share!
1959 Chevy El Camino by Alloway's Hot Rod Shop