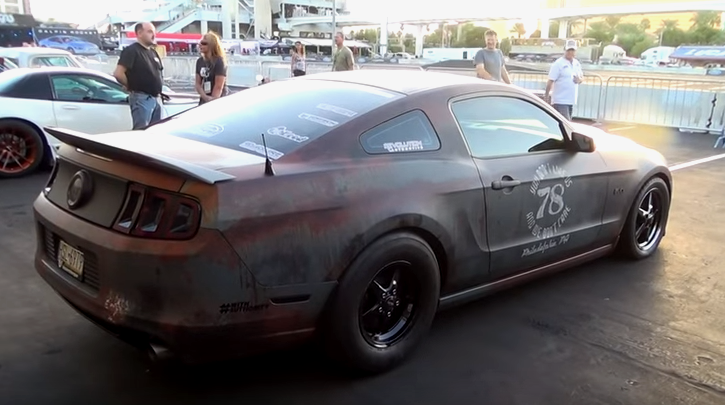 Custom Mustang GT with Awesome Wrap!
Here is one of the coolest and uncommon custom built Mustangs displayed at the SEMA 2015 car show in Las Vegas. It is a late model Ford Mustang 5.0 drag car, but the cool part is the awesome wrap, making it look old and rusty.
Check out Scottie's video. Watch, Enjoy & Share!
You Might Also Like on Hot Cars: Custom Mustang GT by Georgia's Wicked Customs