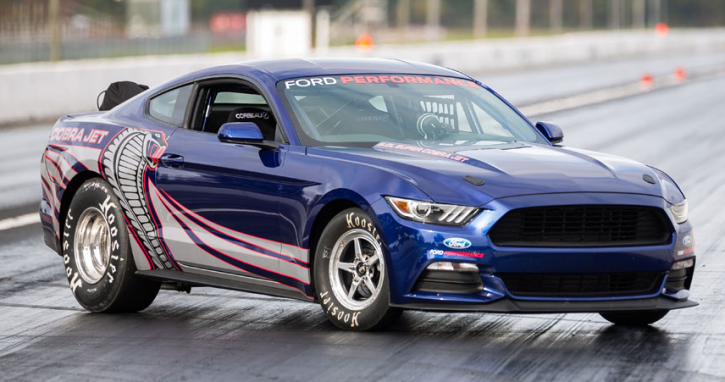 The New Mustang Cobra Jet Beast in Details!
As soon as Ford Performance introduced their new outrageous 2016 Cobra Jet Drag car all 50 vehicles that came off the production line were sold for a little less then $100,000 each. With so many drag race enthusiasts investing tons of cash and efforts to make their vehicles outrun anybody at the strip it is no surprise that the new Mustang Cobra Jet was a total hit on the market.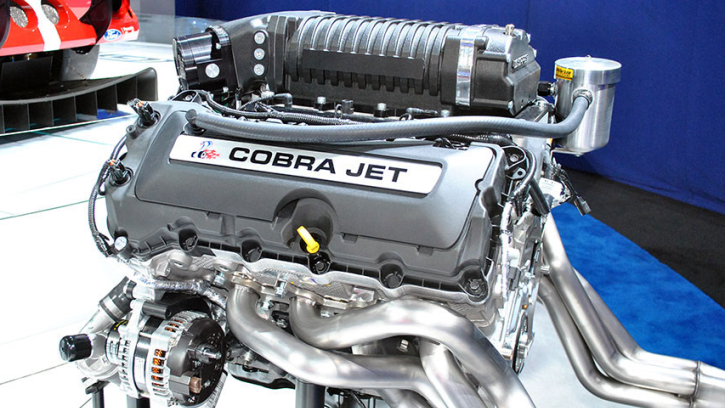 Ford Performance's new factory built race car comes in very aggressive looking body covered with huge Cobra decals, riding on Weld wheels wrapped in Hoosiers, full roll cage, 1000 horse power Super Cobra Jet V8 engine linked to a 3-peed Auto racing transmission and tons of performance mods allowing it to run low 8 seconds at the 1/4 mile straight out of the box.
Check out the walk around video brought to you by Mustang Connection. Watch, Enjoy & Share!