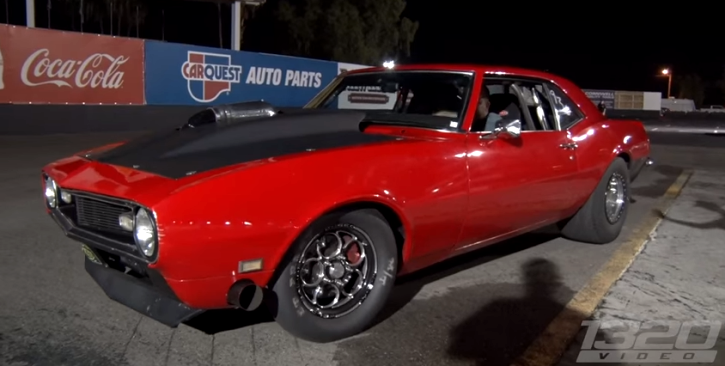 1968 Camaro Brakes Street Outlaw Class Record!
This street legal Twin Turbo Chevrolet Camaro impressed the crowd at Wild Horse Pass Raceway not only with its sinister look, but also with its outstanding performance and record shattering passes during the Street Car Takeover's drag racing event in Phoenix.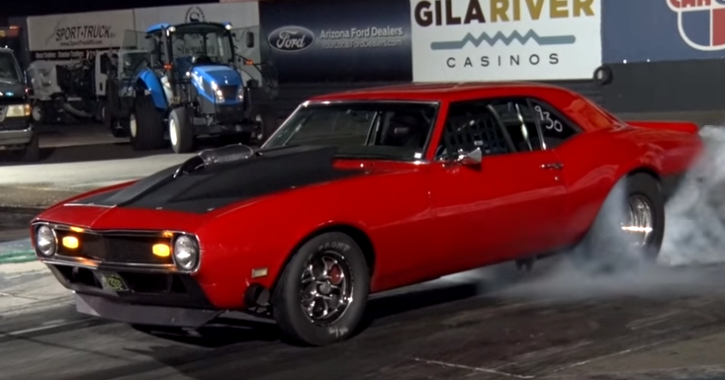 Looking bad to the bone, this all steel 1968 Chevy Camaro weighs 3620 pounds and packs a Twin Turbocharged 540 cubic inch Big Block V8 motor. Pretty cool set up allowing it to set a new record at the Street Outlaw class by running 7.79 seconds at 179 mph. Not too bad for a street legal car right?
Check out 1320's video to see the action. Watch, Enjoy & Share!
More Drag Racing on Hot Cars: Stavrinos Motorsports Twin Turbo Camaro in Action