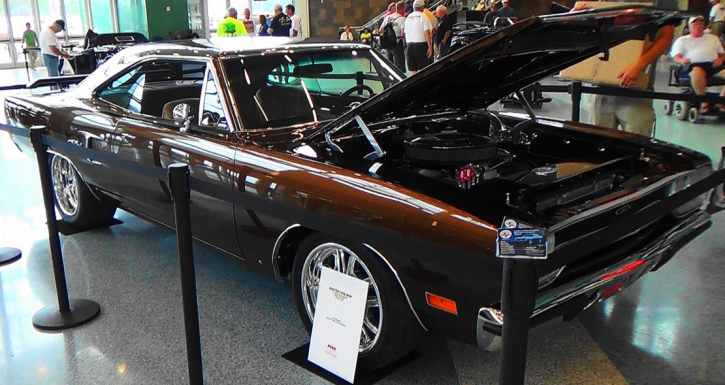 Super Clean 1970 Plymouth GTX Custom!
While sometimes we get a bit sick of too much chrome and radical mods seen on most custom built Plymouth cars displayed at car shows, it is always nice to see a clean restomod like this 1970 Plymouth GTX a.k.a "Problem Chils" filmed by Scottie at 2015 NSRA Street Rod Nationals.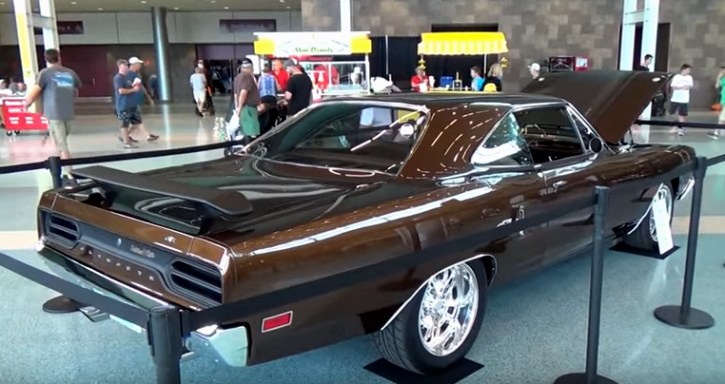 Don't get me wrong, of course this restomodded 1970 Plymouth GTX is way far from stock, but everything from the slick paint, polished wheels, fully customized interior and well detailed engine perfectly match and result in one of the best muscle cars seen at the event in Louisville, Kentucky.
Check out the walk around video of this cool Mopar. Watch, Enjoy & Share!
Also on Hot Cars: Nicely Built 1970 Plymouth GTX Satellite 440 Clone