Custom Built 1962 Corvette with Tons of Mods!
Heavily modified classic Corvette like this Pro Street build here is not something you get to see every day and I am pretty sure the fans of American sports cars will totally love this vehicle. Starting from the paint all the way to the motor quite a few popular hot rodders have contributed to this top notch custom built 1962 Corvette.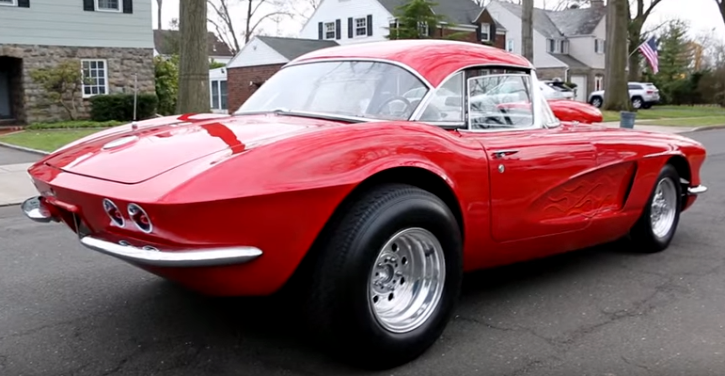 Mark Reily from New York have done the flawless paint job, the well known Louis Costa is behind the nice stripping, the 383 V8 Chevrolet stroker engine pushing way over 500 horse power trough a 4-speed Muncie trans is built in Las Vegas by Sam Lawry and on top of all that the legendary George Barris has signed this Pro Street 1962 Corvette before he passed away.
See the full video review from WeBe Autos for all details on this custom Corvette. Watch, Enjoy & Share!