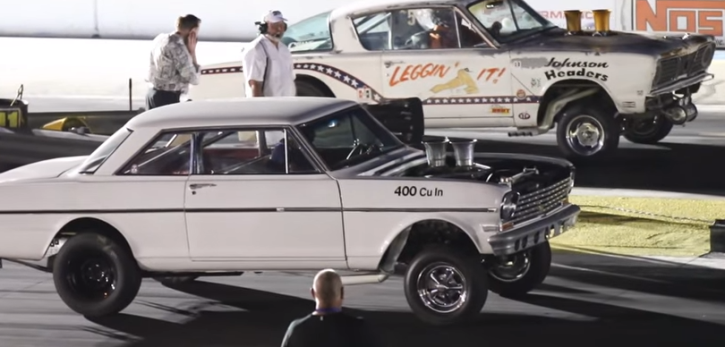 Big Block 1965 Barracuda at Byron Dragway!
Joe Hickenbottom's 1965 Plymouth Barracuda Gasser a.k.a Leggin' It gives you the feeling that it is barn find Mopar that has been parked and forgotten somewhere back in the day and now it's brought back to life.
Packing a Big Block Mopar engine with a tunnel ram manifold and dual carburetors the Leggin' It 1965 Barracuda does a pretty good 12 seconds run with over 100 mph during the Meltdown Drags at Byron.
Check out my man James Hrovat's video to see this Barracuda Gasser in action. Watch, Enjoy & Share!
More Drag Racing on Hot Cars: Outrageous Blown Plymouth HEMI Barracuda