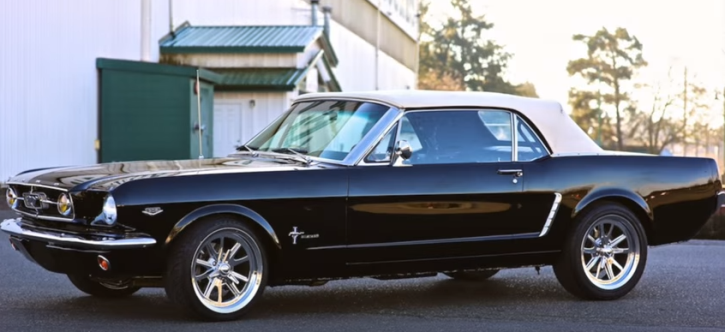 This Custom 1965 Mustang Will Blow Your Mind!
If you like your classic Mustangs looking like they came from the Ford assembly line back in the 60's I won't blame you, but I guarantee this Convertible 1965 Mustang resto-mod will make your knees go weak.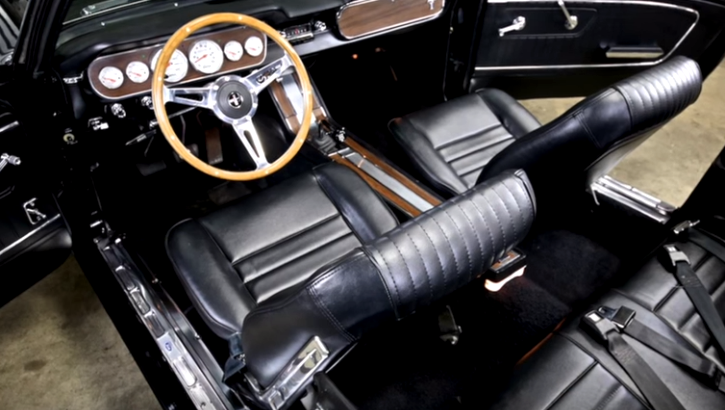 Laser straight body wearing Raven Black paint, immaculate chrome & glass and a set of 17-inch Shelby style rims is what caches the eye right away. Interior wise some cool upgrades are done to this custom '65 Mustang drop top as well. Nice sports seats in wrapped in Black leather, Tri-spoke wood steering wheel, white set of gauges and cool center console promise you to cruise in style.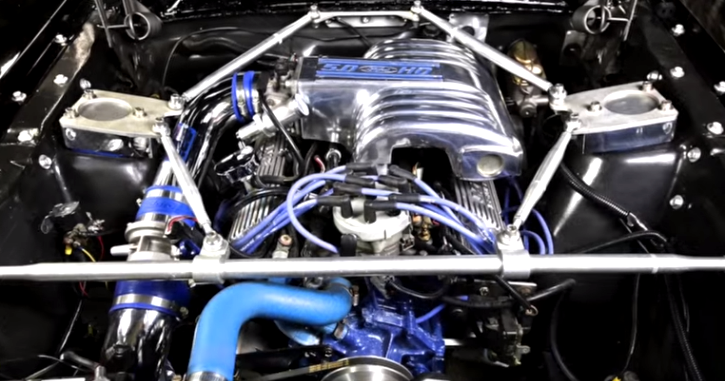 As an original A-code car this Convertible 1965 Mustang use to have a 289 with a 4-speed, which have been replaced with a new generation 5.0 Liter V8 engine linked to a 5-speed trans. Besides the heart transplant, this custom built '65 Mustang has tons of performance modifications making it a great street cruiser.
Check out the full review & test drive filmed by Mainly Muscle Cars. Watch, Enjoy & Share!
Also on Hot Cars: Story of the SplitR 1965 Mustang Resto-mod from the Ring Bros