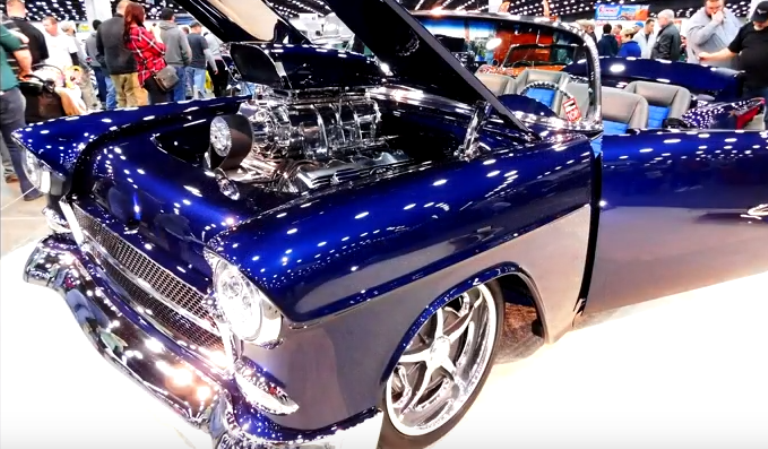 1955 Chevy Convertible at 2016 Detroit Autorama!
Considering that the Tri-Five Chevrolets' are some of the most iconic classic cars and very popular within the hot rodders it must be really hard to custom built a 1955 Chevy that really stands out, especially when we are talking about a hot rod displayed at the Detroit Autorama car show.
Well, no matter how hard it is there are quite a few shops out there that always build exceptional cars and the guys at "G3 Rods" have done it again with their radically customized 1955 Chevrolet Convertible called "Payback". They have used a '55 Bel Air hard top, which after the insane transformation is a true masterpiece.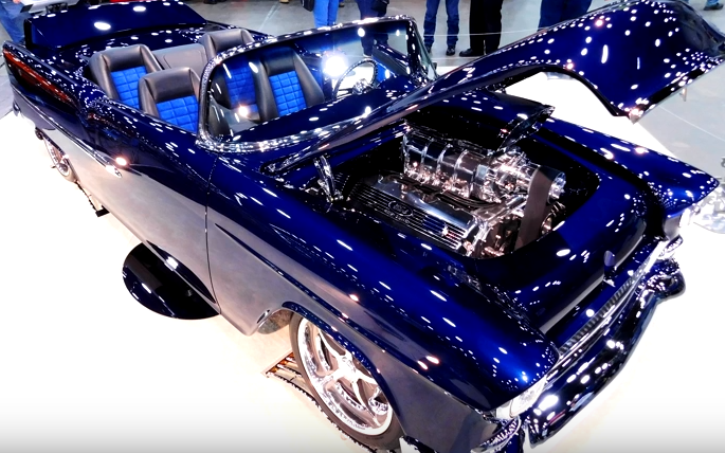 The body is nicely smoothed and set on Art Morrison chassis, while the tucked bumpers, custom grill and one-off wheels give this Chevy unique hot rod look. The fully redone interior is just insane and features four buckets added after the roof is removed, custom dashboard and many more nice touches.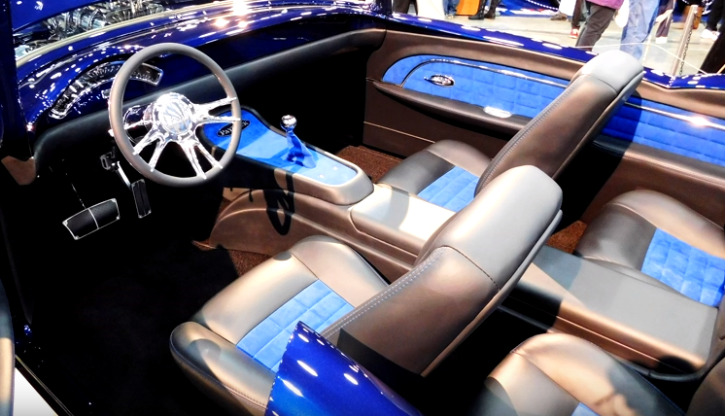 The engine compartment of the "Payback" 1955 Chevy is where things get even crazier. Detailed to perfection a Blown 427 cubic inch Ford V8 engine attached to C6 tranny completes the out of this world look of this G3 Rods build.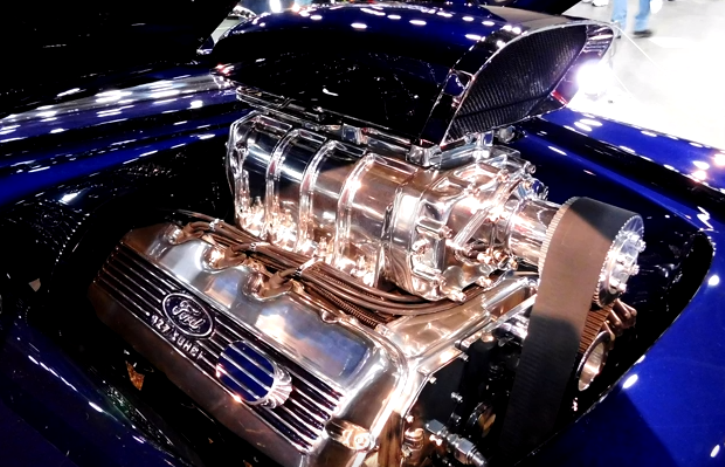 Although a Ford motor in a Chevy is something very uncommon and will certainly start many discussion all over the web, I am very impressed with this custom job and am sure that the Chevy "Payback" will attract a lot of attention at the car show in Detroit.
Check out Scottie's video from 2016 Autorama to see & hear more. Watch, Enjoy & Share!